Features of the Czech Republic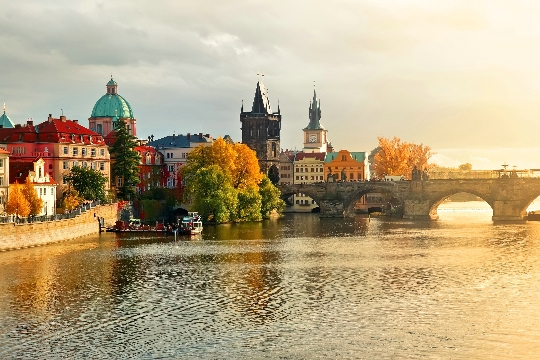 The country has enormous touristpotential offers golden Prague and Karlovy Vary gourmet, numerous castles and caves, unique architecture and delicious beer. Some national features of the Czech Republic is actively used by various travel agencies to create interesting excursion programs and routes.
The mentality of the present owners
The indigenous people of the Czech Republic, usually hospitable. For them the honor to meet and privechali guest, to acquaint him with the history of the country or hometown, show the main sights and suggest in which restaurant serves excellent beer.
One of the main traits - friendliness,many of them remember the Russian language, and loyal to the tourists from the Slavic countries. Although, of course, older people remember the introduction of troops from Czechoslovakia in 1968, but did not connect these events with ordinary Russian tourists now visiting the country.
celebrating the Czech Republic
In this country and celebrates the mundane,and religious festivals, typical of Catholics and Orthodox Christians. The most important is considered to Christmas, which takes place according to the traditional rites.
The special event, which is recommended to visittourists - a Czech folk wedding. Guests from abroad surprises literally everything, every moment is connected with certain traditions and customs. Beautiful and solemn look young, dressed in traditional Czech costumes richly decorated with embroidery and lace.
Day of Saint Barbara
Another interesting festival is dedicated to the saint,which helps in earthly affairs person. It is celebrated on December 4, at this day, many residents of the Czech Republic cut frozen tree branches, the so-called Barborka, and put them in water. There is a sign: if the branches bloom, it means that the person will succeed and will succeed.
Christmas carp
Generally, in the Czech Republic in December one of the richest in the months holidays. In addition to St. Barbara's Day, the feast of St. Nicholas is celebrated, which is also called Mikulas, Christmas Eve, Christmas and New Year.
A tradition bring to the table the Christmas carpgladly accepted and welcomed the guests of the Czech Republic. But first, the local housewives will have to work hard to, first of all, choose a good carp, and secondly, it is tasty to cook it. The appearance of this dish on the holiday table is a symbol of hope that the next year will be successful.
Photo