Outlets Czech Republic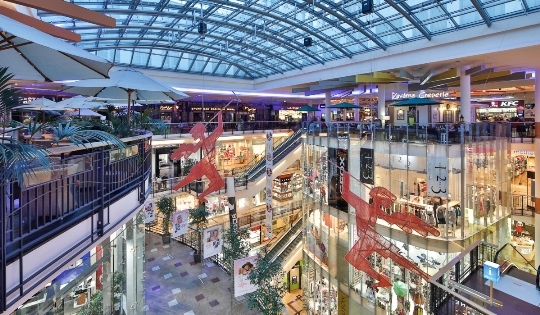 The elegant, full of medieval charmCzech Republic - a favorite place of those who love beer, romantic views and healing mineral springs. Where you can walk for hours through the ancient bridge, admire the locks and bridges, and to taste the delicacies prepared by wizards in a chef's hat. However, the most pragmatic travelers do not miss a chance to go shopping and profitable, because Outlets Czech Republic, though not as numerous as the neighboring European fashion capitals, but still ready to meet the very high demands of Russian guests.
Useful things
Czech Republic - a country where you can make purchases withVAT refund conditions. When paying the selected goods in the Czech outlet shopping should ask the cashier to issue the appropriate check to the back while crossing the border could get the amount of tax which is not less than 10%. It is important to check the amount exceeding CZK 2001, and purchases were sealed.
Fashion arena
The most famous Czech Outlet - Fashion Arena,Located in the suburbs of the capital. His exact address - Průmyslová ulice, Praha 10 - Štěrboholy, and to reach this ambitious trading floor as possible and in a rented car, a taxi, and subway. Outlet offers a convenient free parking, which is always a free space.
Works Fashion Arena from 10.00 to 21.00 seven days a week, and the list presented there fashion brands tens. Here you can buy jeans companies Lee, Wrangler and Levis, chocolate Lindt, inexpensive clothing Mexx, Mango and Next, sporting Nike products, Puma and Reebok, bags and travel accessories from Samsonite, stylish things from Tom Tailor, and Tommy Hilfiger, quality shoes Salamander and Ecco.
Arena is in the form of covered stadium, allboutiques series and because buyers manage to bypass them, not missing a single one. On the second floor food court waiting for hungry, and adjacent to the outlet open huge supermarket.
Hot prices in Znojmo
Freeport International Outlet - a convenient choice forthose traveling to Europe. Located on the border of the Czech Republic and Austria on the motorway E59 at Hate 196, Chvalovice this shopping center offers:
Convenient parking with plenty of empty seats.
Products more than two hundred world-renowned brands, including such monsters as Calvin Klein and Geox, Nike and Adidas, Puma and Pepe Jeans.
Long trading day, starting at 10.00 and continuing until 21.00.
The ability to buy not only clothes and shoes, but also perfumes, household products, cosmetics, drinks and groceries.
Photo