Shopping in Czech Republic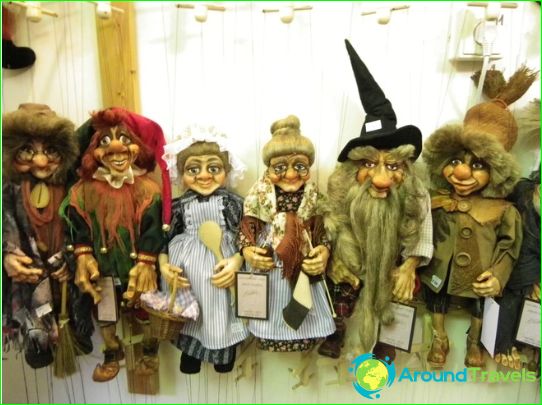 Spend your holiday in the Czech Republic, you probablyYou look in the local shops and want to bring gifts to yourself and loved ones. Shopping in the Czech Republic attracts tourists with the opportunity to purchase inexpensive fashions local producers and well-known brands, quality shoes and accessories, jewelry, pottery and jewelry.
What can you bring from Czech Republic
Beer and beer mugs - one of the most oftenimported to the Czech Republic as a souvenir of the goods. On the tour to the brewery in Pilsen or Krusevica can try nettle, banana, coffee beer, buy a branded beer mugs, glasses and coasters them. For those who prefer stronger drinks, there is a traditional "Becherovka", "Slivovitz" - local vodka, absinthe. "Becherovka" - a therapeutic drink, it is produced in Karlovy Vary, an ancient recipe pharmacist Jan Becher.
Products made of Czech crystal, glass and porcelainWe are known throughout the world and are the national pride of the Czech Republic. The most famous factory for the production of glass - Moser. Porcelain with "onion" pattern Thun 1794 - the most popular. Buy crystal better in retail stores Szechcrystal and be sure to keep your receipt. Presented it at customs, to confirm that you do not take out antiques.
In the Czech Republic produce leather goods of excellentquality. Belts, gloves, wallets, bags, shoes made of soft leather - a variety of models for every taste and budget. The most famous Czech manufacturers of clothing and footwear - Bata and Pietro Filippe. You can buy it in shopping centers and retail stores.
The popular Czech souvenir - women's and men's cosmetics based on thermal water from Karlovy Vary, "Salt Rose" and sweet "Oplatka" - waffles with various toppings.
A good gift for women - silver jewelryor gold with garnet. Very popular silver souvenirs, home furnishings, jewelry. Silver is mined in the Czech Republic, which is why its price is low. Jewelry Czech garnets are often counterfeited. Buy original decorations can be in retail stores Granat Turnov. This company - the largest producer of jewelry with garnet, owned mine for the extraction of pomegranate. In its products have samples G1 and G2, and a certificate is issued.
Many toy stores can be found in Prague, and in Karlovyz Vary and in other tourist centers of the Czech Republic. The most popular are wooden puppets.
When shopping in the Czech Republic, save receipts for VAT refund opportunities.
Photos of Czech goods, shops and markets