Transport in the Czech Republic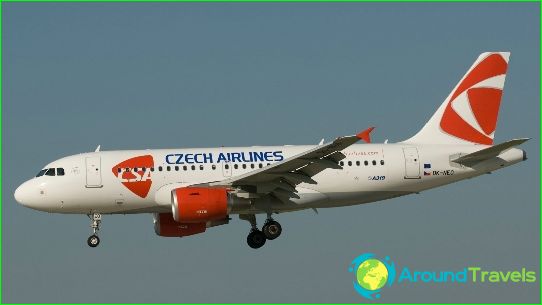 Transport in the Czech Republic is famous for its high level ofcomfort. In addition, the country has a developed transport links, through which you can easily reach the various European countries and cities.
Popular modes of transport in the Czech Republic
Public transport: This includes trams (running from 04:30 to 24:00), the underground (only in Prague, a member of the branches - A, B and the C, is open from 05:00 to 00:00), the buses. It is worth noting that tickets (you can buy them in the subway newsstands, hotels, supermarkets) are valid period of time (20 minutes, 1.5 hours), and therefore more profitable to buy travel, Action 1, 3 or more days. Before the entrance tickets must be validated, otherwise the controller can find you and fine you stowaways on a considerable amount.
Railway transport: convenient to move around the country by train (depending on the train direction, they run every hour or more frequently). The journey can go on high-speed trains (IC, EC), but in this case the cost of the trip would be higher or the slowest trains (O), makes a lot of stops (the cheapest). As the cashier selling tickets on the train, do not work around the clock, it is expedient to take care of their purchase.
Cable car: it is possible to ride from County - Nebozízek - Petrin (opening hours: 09: 15-20: 45).
Taxi
"Catch" taxi on the street, as well as causeover the phone or take a taxi at the special parking areas in the tourist centers. But, as taxi drivers often overestimate the prices before you hit the road, it is advisable to specify in advance the price and see if the counter is reset (at the end of a trip Drivers issue receipts).
Car rent
With an international driving license inCzech Republic you (minimum age - 21) will be able to rent a car. So, you can reach the small Czech towns, medieval castles to see, relax at spas, but if you want to reach and to neighboring Poland or Austria (but be sure to inform the representative of the car rental company about this).
So that you do not have to pay for a decent penaltydriving along the main roads of the country (toll roads are marked in blue with "Expressway"), you must have a special sticker confirming payment of vehicle tax (it can be bought at a gas station). When traveling in a rented car, it is worth considering that within the city limits is prohibited to drive faster than 50 km / h.
Traveling to the Czech Republic, you will be able to reach anywhere in the country without spending time and money by combining several types of transport.
Photo