A trip to the Czech Republic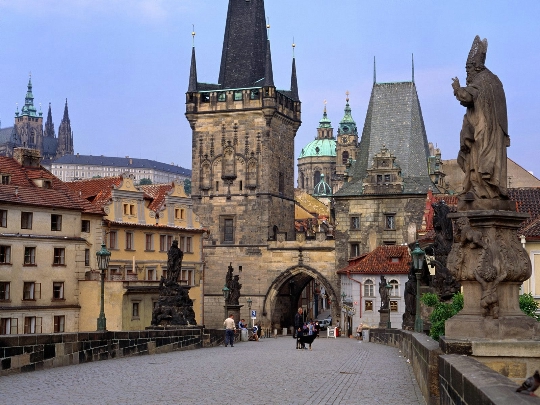 Czech Republic - a beautiful country in Europe, and for many a trip to the Czech Republic is the first experience of traveling abroad. Like most convenient to move around the country?
Municipal transport
Public transport in the country - welloiled and functioning without any glitches system. In the Czech Republic a common practice to use a single ticket. This means that you will be able to form a single move around the city by tram, metro or bus. Differ such travel only expire. The time starts from validation ticket.
Any form of transport goes on schedule,that allows you to plan your route. Many streets in the historic center of Prague closed to cars and you can get there only by public transport.
At the stops you can see two types of schedules: day and night. At night, the interval between buses can reach one hour.
Intercity transportation
Between the cities can be moved in several ways: by bus; by rail; on airplanes.
Train
More comfortable and cheap way to move around the country - the railways. Of course, this option is slower than the bus service.
Trains in the Czech Republic there are several types:
InterCity (IC) and EuroCity (EC) (convenient, but expensive);
Rychlik (R) and Express (Ex) (speed in the medium price range);
Osobni (O) (low and very slow).
Choosing the journey by train, we must remember that insurance companies do not operate at night. Tickets must be purchased in advance.
Bus service
Travel by bus is loved not only visitors, but also locals. Transportation is carried out by many large companies, parks, which are equipped with comfortable and modern machines.
The buses run more frequently than trains. Moreover, the cost is acceptable, especially for domestic flights. Dispatched flights on schedule. Given that the Czech Republic - a small country, a trip to tire you just do not have time.
Rent a Car
If you are planning a long stay in the country, it is possible to rent a car. The only condition - the presence of international standard driver's license and you must be more than 21 years.
Traveling behind the wheel, we must remember that the SDA Czech Republic is different from ours. In particular, the tram has advantage in traffic. There are differences in the speed modes:
in the city - no more than 50 km / h;
track - 90 km / h;
highways - 130 km / h.
To be able to travel on the maincountry roads, you must have a special pass. It confirms your payment of vehicle tax. His absence could lead to a huge fine. Buy ticket can be at any gas station.
Photo