Areas of Copenhagen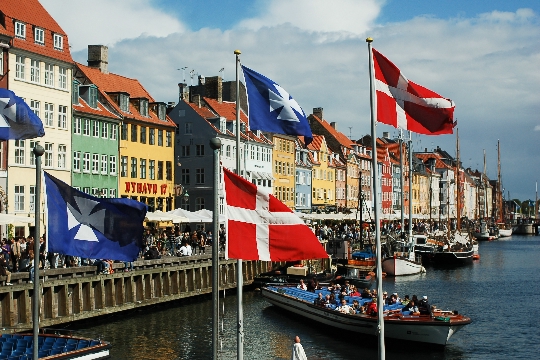 Copenhagen areas reflected on the map the Danish capital - they are represented as sleeping areas as well as areas that have value for tourists.
The names and a description of areas of Copenhagen
Indre By (center area): interest is the Round Tower (36-meter tower has a revolving dome - with its area with a beautiful view, wishing to be invited here to admire the celestial objects through a large telescope), Town Hall (its height - 105 meters, inside the visitors appear astronomical Olsen watches; upstairs can overcome the 300 steps of the spiral staircase), the royal residence of Amalienborg (the ensemble includes four detached buildings with facades in the Rococo style, in the center of which is located the statue of Frederick V; every day at noon you can see the procedure of changing of the guard), Copenhagen Botanical garden (garden, divided into several zones, 13,000 plants grow).
Nørrebro: tourists are advised to visit Superkilen park, which is divided into green, black and red zone (in each of the areas visitors will be able to see everyday objects and furniture from around the world, as well as find areas for relaxing and active holidays).
Nyhavn (New Harbour) it is in this area should come wanting to see the house in which he lived and wrote his tales of Andersen; make scenic photos and panoramic views, as well as take a trip on one of the small boats (they push off from the harbor).
Vesterbro: area "sheltered" New Theatre (on the stage performing artists, pleasing musicals and international performances the audience) and the Church of Elijah the Prophet (its distinctive features - two bell tower).
Attractions Copenhagen
Resting in the Danish capital, should not deprivetheir attention statue of the Little Mermaid (sculptor used a ballerina Ellen Price as a model for creating a head "The Little Mermaid", and his wife - to create a naked body), fountain "Gefion" (fountain in the form of a 3-tiered cascade, decorated with a sculpture of the goddess Gefion with 4 bulls and stones of various sizes), the palace of Christiansborg (serves to inspect the palace chapel, luxurious interiors of the royal chambers, a library and a museum "Arsenal" with a collection of weapons), the amusement park "Tivoli" (should be "experience" attractions "Star Flyer", " The Roller Coaster "and" by Demon ", as well as visit the comedy performance in the local theater mime), beer Museum" Carlsberg "(exhibition consists of devices for brewing, workers wares brewery and others; and the bar will be able to enjoy any of the 26 types of beer) and other interesting objects.
Where to stay tourists
Copenhagen Guests can stay in cozyNyhavn District - from hotel windows facing the harbor, they will be able to enjoy spectacular views. To be in the area, around which revolves the whole city life, and at the same time suitable for shopping, it is worth to keep an eye to the nearby Stroget Street. In this area should be allocated the hotel "Palace Hotel Copenhagen".
Photos Copenhagen area