Copenhagen suburbs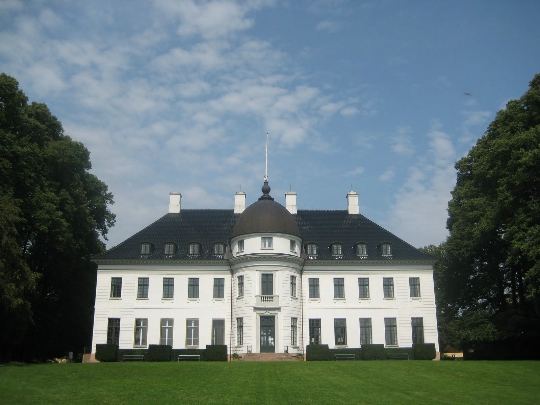 Denmark - the country of amazing. With a very small continental dimensions, it owns large areas of Greenland, which is located at a sufficient distance from the Danish coast. The center and the suburbs of Copenhagen is a lovely old streets, which preserved many architectural monuments of the Middle Ages.
In the vicinity of the palace
North Copenhagen suburb of Gentofte -quite a prestigious area, where prefer to settle wealthy Danes. For tourists this town is attractive because of its location in the several attractions of historical and cultural properties:
Bernstorff Palace was built in the middle of the XVIIIcentury for the Count von Bernstorff, who was then Minister of Foreign Affairs of Denmark. One hundred years later it was bought by the royal family and she served as a summer residence. Today in the palace, built in the style of neoclassicism opened hotel and gardens around exemplify magnificent landscape gardening art.
Charlottenlund Palace is located in the green zoneplantations and the XVIII century was the favorite residence of the royal family. Today, the palace is a park racetrack, where you can play at the races, or be a spectator at international ranking competitions.
Ordrupgaard - is an art gallery thatinvites its visitors to admire the works of the great French Impressionists. Here are exhibited works by Delacroix and Gauguin, Renoir and Monet, Sisley and Pissarro. Attention invariably attracts visitors and a collection of furniture and home accessories made of natural materials.
For smaller brothers
The main pride of Fredericksburg - Zoofounded in the mid-nineteenth century and one of the oldest in Europe. This Copenhagen suburb becomes a destination for many tourists with kids and locals on weekends and during school holidays. Zoo in Frederiksberg - one of the most visited attractions not only in the capital but also in the whole of Denmark.
Zoological Garden began with a demonstration of chickens,rabbits, owls, foxes and turtles floating in the bucket. Then expanded its borders, and in the list of permanent residents were tapirs and camels, flamingos and sea lions, penguins and monkeys. An excellent opportunity to see everything at once is available to those who climbed the observation tower in the suburbs of Copenhagen. She takes to the skies for more than 40 meters from the site of the tower offers excellent views of not only the zoo, but the Danish capital.
Photo