Shopping in Copenhagen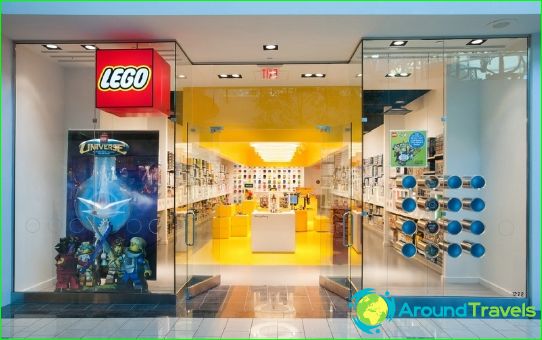 Copenhagen is a very quiet and peacefulcapital in Europe. As for shopping, this city can easily be compared with any other center of fashion and culture. Walk the mall and store in Copenhagen - a real pleasure. In the city there are many shops of different levels, from large malls and outlets to exclusive boutiques, where you can find not only products of the Danish production, but also products of world famous brands. The main part of Copenhagen's shops and boutiques in the center focuses on Stroget street.
Everyone, at least once visited the capitalDenmark, asked himself the question: "What to buy in Copenhagen?". Large shopping centers of the city will help to solve any problem, as the roof of the mall all the goods of different categories: from small souvenirs to clothes, household goods and much more.
Popular shopping
Brand clothes. In Copenhagen, you can not only buy all models of the leading designers in the world, but also the brilliant things from local designers. In Copenhagen shops and boutiques are models that can satisfy even the most capricious fashionistas. Every year in August the city hosts Fashion Week, during and after which you can find exclusive clothing and footwear brands with a pretty good discount.
Souvenirs and porcelain. If you have time permits, to answer the question - what to bring from Copenhagen - you will walk in the areas of Bredgade and Laederstraede, where the best gift shops and antique shops of the city. In Copenhagen, there is a wide range of traditional souvenirs, for example, the figure of the little mermaid - a replica of the famous statue of the Little Mermaid, which is considered not only the main symbol of Copenhagen, but the whole country. Very popular products Porcelain Manufactory Royal Copenhagen. One of the most famous works of the Royal Danish Porcelain Manufactory is a front service «Flora Danica», which can be found in souvenir shops or shop at the factory. Other well-known products, which are often imported from the Danish capital, include glassware and silver handmade jewelry, made in the traditional Danish style. Buy jewelry as you can in shops and jewelry stores.
Lego. Denmark is home to the world-famous children's designer Lego, for visiting Copenhagen, do not forget to buy one of the great sets for your favorite child. Buy designer can be in any children's store, while the cost will be much lower than in other countries. Such a present will appeal not only to kids, but also teenagers. After all, the company produces various series of Lego, for example, based on famous movies - "Harry Potter", "Lord of the Rings", "Star Wars", etc.
Food and alcohol. Like many other cities, Copenhagen is also known for its edible products. Sweet tooth is necessary to pay special attention to the pastry, marzipan and gingerbread. With regard to alcoholic beverages, then Copenhagen should bring a strong alcoholic beverage «Akvavit» with unusual light smell of cumin and dill. In Copenhagen, we have around two dozen species of liquor. Buy «Akvavit» can be in almost any liquor store and supermarket town.
We can not say that the Copenhagen - an inexpensive city, but the memory of well-conducted vacation worth the money spent.
Number of Photos in Copenhagen