Where to eat in Copenhagen?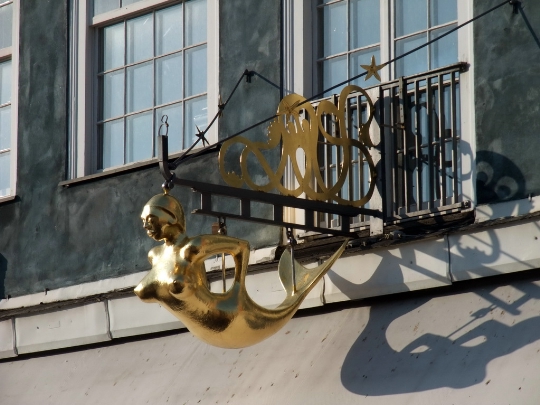 On holiday in the Danish capital to travelersinvariably raise the question: "Where to eat in Copenhagen" In the city there are many places where you can get a snack or a square meal. But to find cheap eateries is quite difficult, since Copenhagen - an expensive city.
Local institutions should try creamyCream-soup with red fish, pork liver with fried onions, pork stew, hot red cabbage, salted chicken with pineapple, fish sandwiches, ham, meatballs, crab or ham, flaky apple pie with cream or jelly, soup of strawberries or blackberries .
Where to eat in Copenhagen cheap?
Relatively inexpensive to eat in the Steak House: "Jensen's Bofhus" (here you can order burgers, ribs, chicken, bar, salad, fish, desserts), "Mash" (here you can enjoy seafood, grilled fish, chicken steak, burgers, nachos, desserts), "Fuego" (in menu of steak house you will find pasta with seafood soup with cauliflower and chicken, assorted 4 views Argentine meat, fish).
Looking for budget dining islook at the "Saigon" (Vietnamese and vegetarian dishes), "Chimili" (Danish, Mediterranean, Thai, Moroccan cuisine), "Stick & Sushi" (Japanese cuisine).
Where to eat in Copenhagen tasty?
Noma: This restaurant offers a treat ourselves Scandinavian cuisine (they are made from local, northern, environmentally friendly products) on the basis of white sheep's cheese, Danish seaweed, venison, sea crabs, wild mushrooms and berries ...
Brasserie Le Coq Rouge: This French restaurant with an elegant interior, you can try French specialties with original additions that are made by local chefs - meats, foie gras, duck with Danish fish and lentils.
Det Lille Apotek: in the interior of this restaurant (there are 4 rooms) is present painting, stained glass, antique kerosene lamps. Guests here enjoy the various offer Danish sandwiches Smorrebrod seasonal and regional dishes.
Kronborg: in the menu of this restaurant, you can find some herring with boiled eggs, capers, onions and curry sauce, Danish meatballs, smoked eel with scrambled eggs.
Gastronomic tours of Copenhagen
As part of a gastronomic tour of Copenhagen youwalk along the streets of the old town, visit the authentic places, as well as a restaurant Relae, where you will be served an appetizer with pickled turnips, salad of strawberries and new potatoes, pork, cooked in a vacuum, a dessert made from milk, rhubarb and almonds.
In Copenhagen you can enjoy the localsights, castles and beautiful countryside, visit the various museums (Beer Museum, the wax museum, the erotic museum, HC Andersen Museum), enjoy Danish cuisine.
Photo