Education in Denmark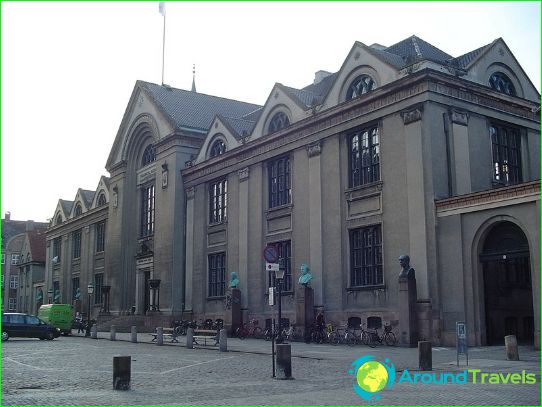 High quality of life, social security,clean environment, attractive business climate and education that meets the highest international standards - all this makes Denmark very popular with foreigners.
What advantages does an education in Denmark?
The ability to choose the most appropriate for a program of training and individual courses in English;
Possibility of an internship and a job immediately after graduation (the Danish universities have partnered with research and business organizations);
Free education for students from the EU and those who are learning to exchange.
Higher education in Denmark
Many students enter the universities as the DanishErasmus exchange participants such as students or the Socrates program. In case, if you can not come to Denmark from your school, you can choose a university and find an international office that is needed for self-admission.
To enroll in a higher education institution, you must have a secondary education, complete 1 year in high school at home and good English (would have to take the TOEFL or IELTS-test).
Features of training in Denmark is to obtaintheoretical knowledge and their application in practice, interdisciplinary studies, students perform research tasks. Another important point in learning - students work in groups, criticizing and analyzing the issues and problems that inevitably arise in the learning process.
Get higher education in Denmark can in vocational schools, colleges and universities.
You can study in vocational schools forspecialties such as business and information technology. Education in these schools takes 2 years, and at the end of study the student must pass the research (in its development takes about 3 months).
College takes 3-4 years, andtraining in business, engineering, and education are the most popular programs. At the end of the program, students receive a bachelor's degree.
The universities can learn from somefaculties and study various disciplines, but some of them specialize in certain areas of study. While studying here, you can get a bachelor's degree, master's or PhD.
Working while studying
During the holidays, students can work all day, and during the study - only earn 15 hours a week.
Get Education in Denmark - not onlyprestigious and profitable: study in the country will improve the knowledge of the English language, and a Danish diploma will provide an opportunity to find a job in any part of Europe.
Photos schools in Denmark