A trip to Denmark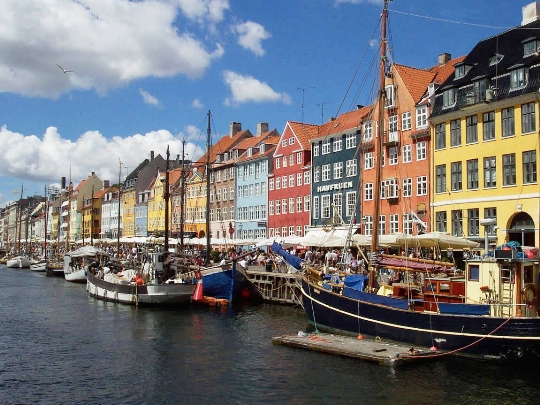 Denmark, for some reason, are sometimes considered boring country,but it is not so. Danes desperately like fun. There are concert venues, even the roof and movable barge. Living in the country can not live without beer Tuborg and bicycles. A trip to Denmark will give you the opportunity to relax in these royal apartments and visit the joust.
Public transport
The main and even the main transport of the country - a bicycle. But except for a two-wheeled vehicle for city and you can move to a more traditional vehicles.
In the capital, the city of Copenhagen, andmetro, public transport and all the work begin at five in the morning (except Sunday) and runs smoothly until midnight. If you do not have time on day flights, and is also the night buses run through the city. Call them Natbusserne. Timetable - every thirty minutes during the morning until half past four in the morning. Place of departure - the bus station Redhus Pladsen.
The area of ​​the capital is divided into three vehicleszone. For the metro and buses are single tickets. The only difference is cost and, accordingly, the number of trips. Tickets must always be composted.
Guests are advised to purchase the city card«Copenhagen Card». It allows you to make an indefinite number of journeys by public transport, as well as providing the right to visit more than forty museums. The price of this card for a child half the price. An additional bonus to all card holders - discount on the ferry to Sweden.
Taxi
Taxis without any problems can be caught in any citycountries. Payment is made as follows: landing - 22 DKK; payment per kilometer during the day - 7, 70 DKK, on ​​weekends - 9,60 DKK. If the machine is free, then it burns «fri» icon, which means free. If necessary, you can catch the car on the street, make an order on the phone or take on special parking.
airlift
The country has a lot of private airports, where you can rent a private jet if necessary. State companies serving the domestic air transportation. Aircraft is very comfortable.
Railway transport
Railway lines connect the capital with themany European cities. Trains to Copenhagen Central Station Hovedbanegerden from six in the morning and ten o'clock in the evening. Trains, which is traditional for the whole of Europe, with an accuracy of compliance with the stated timetable. The cars are very convenient.
If you plan a trip to the far distance, the tickets must be reserved in advance. This can be done at the central station, at any railway ticket office, as well as travel agencies.
Photo