Cairo Airport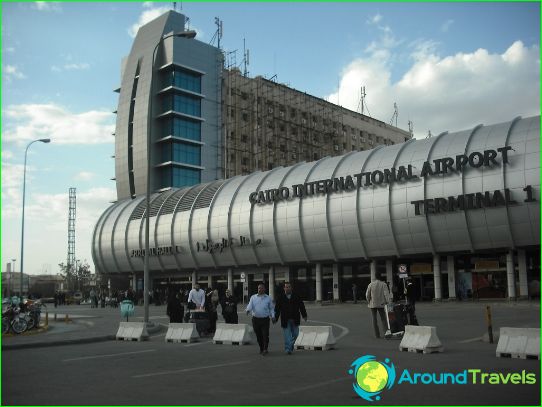 The busiest airport in Egypt is inCairo. This airport is part of the largest airline alliance Star Alliance and the world is the main airport for travelers wishing to explore the ancient Egypt. Cairo Airport is located approximately 15 km north-east of downtown. At the moment, the airport is operated by Egyptian Holding Co, and in 2004 the airport 8 years ran the German company Fraport AG.
Cairo Airport is the second largest,after the airport in Johannesburg. Every year served more than 13 million passengers, and flights carried out 58 airlines from around the world, including the Russian airline Aeroflot.
The airfield consists of 4 runways,shortest - 3178 meters, the longest - 4,000 meters. Runway airport in Cairo is able to receive any type of aircraft, including the largest liner in the world.
services
Cairo Airport offers passengers a variety of services that you might need on the road.
For business class passengers on the territory of the terminal it has a business lounge where you can use a computer or fax machine. Also, the hotel Navatel has a conference room.
In addition to the terminals, passengers can have a meal in cafes and restaurants, use the services of banks and ATMs. Round the clock running the post office.
Luggage storage on the territory of the terminal there are special storage.
Also at the airport developed business structure, range of shops will delight passengers.
For passengers wishing to travel around the country on their own, operate companies that provide cars for rent.
It is important that the territory of the terminals with free internet access via Wi-Fi technology.
Transport
Between the terminals, passengers can travel free on the buses, which run around the clock every 30 minutes.
In the next town can be reached in two ways - by bus and taxi.
Bus №356 regularly sent to CairoTahrir Square, travel price will be around 2 Egyptian pounds. It is also the nearest city buses №27 and 949, they are less comfortable, so the price of travel is somewhat less - 0,5 EGP.
Also, the city can be reached by taxi, the two companies are working - a taxi Cairo and Alexandria taxis. The price of travel depends on the destination and will be about 80 EGP.
Photos Cairo Airport