Cairo Metro: circuit, photos, description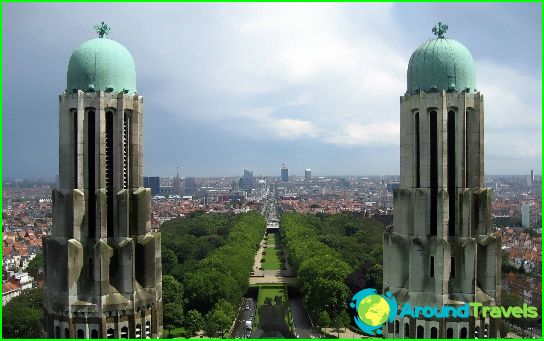 The very first line on the black continentMetro opened in 1987. Today, the total length of the three existing Cairo Metro line is nearly 70 kilometers, the number of its stations - 58, and passenger traffic for the year is equal to almost one and a half billion people.
The first line of the Cairo subway was opened in1987 year. It is marked on the charts in red and its length is more than 43 km. Basically, the movement of trains on the "red" thread done on the ground, and only three kilometers of its tracks - underground. The branch serves passengers at 33 stations, and at the hour of its services are used by more than 60 thousand. Man. Line 1 connects the northern area of ​​El-Marg to Helwan south.
In the mid 90-ies of Cairo metrosignificantly expanded with the launch of operation of the route number 2, which is labeled in yellow. This branch stretches from the north of the station Shubra to the south through the city center. Its final station in the south of the Egyptian capital was the University. route length of 19 km, it runs mostly underground and crosses the Nile. On the "yellow" branch for entry and exit and change with the "red" route runs 18 stations. Line 2 comes to Giza, and can be used by guests of the city who want to get to the famous pyramids of Cairo.
Lines 1 and 2 of the Cairo metro different from each othernot only the degree of the depth of the tunnels, but the fact that the second route uses the track rail for movement of trains. The first line of the applied contact network.
Each part of the Cairo subway, there are two car intended for women. They can take advantage of during the day.
Cairo traffic jams and congestion on the streetsmulti-million dollar city led to the fact that the authorities are planning to open another four lines of the Cairo metro. The main project - Line 3, which will connect the city to the international airport. Great importance is attached gasket ring line connecting the existing and planned routes.
Hours of Cairo metro
Cairo Metro opens at 6:00 and runs until 23.30. The average interval of trains depends on the time of day and can be from five to ten minutes.
Tickets for the Cairo metro
Pay the fare on the subway in Cairo is to purchase a ticket at the station. The price of travel does not depend on the distance of travel. Cairo subway is among the most inexpensive in the world.
Photos of Cairo metro