The beaches of Hurghada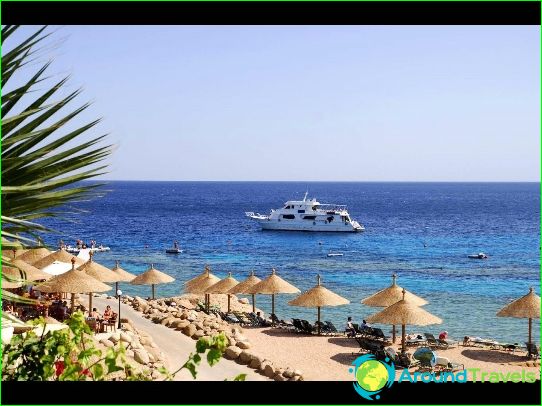 Demand for holidays in Hurghada grow the samerapidly as the demand for the purchase of local real estate. This suggests that Hurghada's beaches are as popular with locals as well as among visitors. The explanation is quite simple: holidays in Hurghada will not cost a fortune, and the level of service does not differ here from the service to the more popular resorts.
Interestingly, for children up to 8 years at the privateor public beach will be completely free. Adults, however, have to pay a small amount to get the right to enjoy the local sunshine on the soft sand. It is noteworthy that all the beaches of Hurghada, flat and sandy, and the local sand is very soft, small and clean. Of course, there is also a merit of the hard-working employees, but the natural features of the edge even more contribute to this. The seabed in Hurghada, only a sandy, so afraid of corals or large stones do not have the leisure. Despite the carefully cleared beaches, in some places you can still find coral reefs, but they just brighten the landscape.
One of the best sandy beaches in Hurghada are the following:
"Sea Horse";
"El Sawaki Camp";
"Zahabia";
"Old Vic";
"Dream Beach".
Private beaches in Hurghada
Most of the beaches are private Hurghada,at public beaches quite a bit inferior to them in the convenience and visual appeal. Many campers say that the local sea remains relatively calm, even if the wind is blowing very strong. However, this factor is repelled from the beaches of Hurghada lovers of extreme water sports. Interestingly, the owners of most of the hotels have taken care of the installation of special windproof screens for each of its beaches. This is done in order to protect travelers from the constant wind that blows here all year round, but in winter becomes even fiercer.
The beach of your dreams
The most popular beach in the area of ​​Hurghadaconsidered the "Dream Beach", whose name speaks for itself. It is characterized by perfectly groomed, and so it is perfect for family holidays. Of course, you have to pay for quality, so that the "Dream Beach" also applies to the category of the most expensive beaches of Hurghada. For children there is a separate children's playground with trampolines, slides and swings, so kids will do. Also, children under 7 years do not have to pay an entrance fee. The descent into the water on the "Dream Beach" very comfortable, and the water temperature is always normal. Sun beds, which can be rented at any time, are quite close to each other. The atmosphere was pleasant and the stresses are not intrusive music.
Photos beaches of Hurghada