Entertainment in Hurghada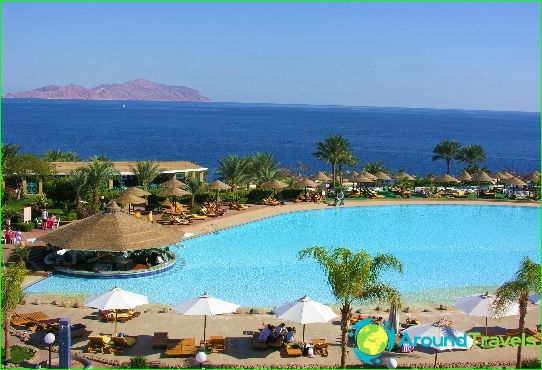 Entertainment in Hurghada - a safari, deep sea fishing, scuba diving, windsurfing and kite surfing, sailing trips, discos.
Amusement parks in Hurghada
"Makadi Water World": here besides water slides and pools there are recreation areas, exciting attractions and playgrounds.
"Sindbad": this water amusement park should look at the children's slide "Play Pond" and "Tood's Pool", and to adults - "Boomerango" and "Aqua Tube". If desired, you can play darts, volleyball or table tennis, take a dip in the pool with artificial waves, surrounded by palm trees and sandy beach, aqua aerobics, take lessons of oriental dance.
What kind of entertainment in Hurghada?
Extreme Love? Be sure to take a ride on a submarine Sindbad - on it you descend into the water at 20 meters depth, and can enjoy the marine life and coral islands (on a submarine viewing windows available).
Visiting the local aquarium, you will be allowed to wearmask, fins and snorkel to observe moray eels, sea turtles, colorful fish that are found in the Red Sea. Watching them can be a full day, so if you get hungry, you can have a snack in the cafe or restaurant is located here. Tip: To learn a lot from the guide, visit the Aquarium advisable as part of a tour group.
You crave the exotic? You can safely recommend to go to the jeep safari - you can get acquainted with the desert, visit Bedouin village (dinner), admiring the sunset and beautiful scenery.
A popular evening entertainment isvisit the Palace of the "1000 and 1 night" in which guests show scenes from the life of the pharaohs, the adventures of Sinbad, showing all this through dances and acrobatic.
Would you like to dance till you drop? Look closely at the discos "Papas Beach" and "Sindbad".
Swim past the coral gardens and takestudy of shipwrecks and valleys with sharks can do on the resort diving. At your service - more than 100 dive centers where you can rent the necessary equipment.
Fun for kids in Hurghada
Give your child a lot of vivid impressionsby visiting the "Titanic" water park with it: there is a roller coaster (including slides for rafting), and about 40 rides. So, he will be able to roll with the roller coaster "Magic Carpet" or a ride on a "flying boat".
Amuse the child can walk on the Marina promenade - then he will be able to jump on the trampoline, slides, take part in comic competitions in single combat.
On holiday in Hurghada, you will be able to admirelight and music show "The Singing Fountain", a cruise on the "Ship of Love" (the ship, where at any time you can swim to the adjacent islands), go shopping.
Photo