Prices in Hurghada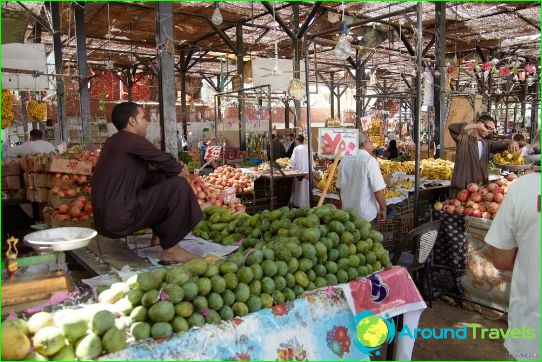 The most popular Egyptian resort - HurghadaIt is a place where you can buy a lot of interesting souvenirs. Prices in Hurghada are the same as in other resorts of the country. Among the tourists shopping in Egypt - is one of the most popular activities. Local sellers are willing to engage in bargaining with buyers. Therefore, even exclusive things can be bought here cheaply.
The best places for shopping
Hurghada tourists visit most frequently, highlightingthe city, among other resorts in Egypt. So do not be surprised that there are so many shopping malls and shops. They are focused on foreigners in large numbers visiting Hurghada. This makes the resort an ideal area for an exciting shopping experience. Vacationers buy it cheap clothes, swimming gear, souvenirs and other goods. The city has diving shops, souvenir shops and popular boutiques. The range of products offered is amazing. If you are interested in scuba diving, contact the diving centers. Typically, the cost of two dives are $ 50.
In Hurghada you can buy exotic perfumes,postcards, carpets, statues, papyrus, jewelry and other products. A lot of nice shops are located in the Old Hurghada, Dahar on the market. There tend to get tourists who like traditional products, which are characteristic of the Egyptian masters. To buy products of known manufacturers, it is better to visit the area of ​​Marina. For shopping it is not necessary to go at lunch time, as many shops in this period is closed their doors.
If desired, you can buy souvenirs anywhereresort. Prices in Hurghada on the small things are quite low. For a nice souvenir from you take only 2-3 dollars. This papyrus can be purchased for $ 7, and forgery or banana papyrus - $ 2. on hookah prices range from 20 to $ 70.
Good shops are located at the airport. They offer products that are difficult to find in other stores of Hurghada. Huge selection of gifts for every taste can be found on Cleopatra's Bazaar. Sellers put up all kinds of products, ranging from simple magnets to luxurious carpets. There is an excellent aromatic oils, beautiful dresses, tunics, jewelry and hats.
The most popular souvenirs among tourists:
Amulets and statues. High demand pyramid, cats, cows, pharaohs, Soon, the beetles. Figurines made of onyx, bronze, gypsum, basalt and other materials.
Papyrus. This papyrus rolls up easily and does not break.
Crystal and porcelain. In Egypt, make high-quality porcelain. Crystal items are also very popular. Tourists buy sets of utensils, dishes, glasses, individual plates, vases, and so on. N.
Hibiscus tea and coffee. Cost excellent coffee Hurghada much lower than in Russia. Hibiscus tea can be purchased for $ 8 per 500g.
Holidays in Egypt, you will find a lot of interesting. In addition to these goods sellers Hurghada offer many other original products.
Photo