Shopping in Hurghada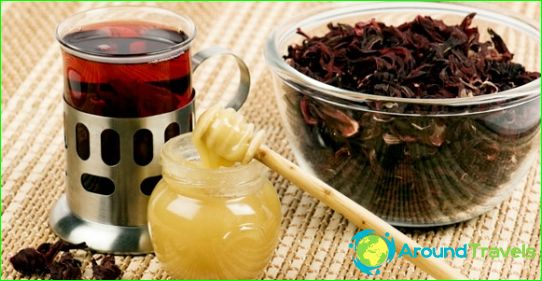 Hurghada - the most famous resort town onRed Sea coast. Here you can relax and buy different interesting and useful gizmos. Lovers of exotic shopping and endless bazaars and national souvenirs will be dazzled by the splendor of ornaments of silver and gold, the work of local artists, glistening jewels, Egyptian carpets and fabrics, articles made of crocodile leather and spices.
Shopping in Hurghada - a comfortable benches,remaining as such, even if placed in a modern shopping mall. Here, hikers and campers waiting warm dealer, tightly clogged various goods shelves and, of course, full freedom to set prices.
Many tourists are interested in the question, what to bringof Hurghada? And it is not strange, because the city has so many diverse goods that you can lose your head. In order to somehow simplify the task to become better acquainted with the list of goods that are often purchased by tourists in Hurghada.
Popular shopping in Hurghada:
Figurines and amulets. Be sure to have to buy a small pyramid. Great demand amulets in the form of a scarab beetle, they say that they attract good luck. In addition, there are many beautiful statues depicting pharaohs and their wives, cats, cows. Figurines can be made of bronze, basalt, onyx, gypsum and other materials.
Papyrus. Papyrus is the first paper in the world. This is a very popular souvenir among tourists visiting Hurghada. This papyrus does not break easily bent and rolled.
Egyptian porcelain and crystal. The Egyptians - very high-quality porcelain manufacturers. It is also increasingly popular and Egyptian crystal. Graceful dishes, some plates, glasses and whole sets can be purchased in large stores in tiny shops.
Coffee and tea Hibiscus. In the city of Hurghada sold a stunning coffee, and its price is much lower than in Russia. However, you can also buy coffee and a delicious, aromatic and medicinal tea hibiscus which is the national drink Egyptian.
Egyptian gold. Jewelry Design is very diverse. In addition, the Egyptian gold much higher quality of Russian.
Exotic hookah - a symbol of the East. For travelers in Hurghada offers a huge selection of these products. Acquired hookah can be used not only for its intended purpose, but also as an interior object, which will be a wonderful decoration of the house and will long remind of great vacation spent at sea.
Of particular interest to tourists are aromaticoil. They captivate not only your smell, but also delicate colored glass handmade jugs, which they pour. In Hurghada, there is a huge variety of aromatic oils, including medical.
Among such a variety of products it is difficult not to get lost. The main thing is to purchase souvenirs reminding you of the great holiday held on the Red Sea.
Number of Photos in Hurghada