Prices in Sharm-el-Sheikh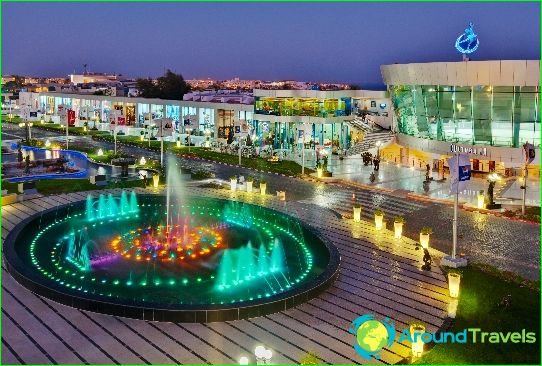 Before leaving for Egypt many tourists are interested in, what prices to Sharm el Sheikh. In this article we will look at the prices of goods and services, which are popular among tourists.
How much money to take on vacation
Preparing for the trip, and change dollars forEgyptian pounds, if you would like to win up to date. Egypt State shops do not accept dollars. Egyptian pound in international relations is designated as EGP. However, in Egypt represent the price in pounds LE. Loose Change is PT. Products in the country can be imported or local. The difference in the prices of the same product from different manufacturers is very important.
The amount of money you needed depends on thehow many purchases you intend to make in Egypt and many excursions to visit. Note that the souvenirs are cheap. With regard to nutrition, many vacationers prefer to eat in hotels. They choose the program "all inclusive" and can use the "buffet" system. National cuisine of Egypt not to everyone, so eat at local restaurants can not every tourist.
Excursions in Sharm El Sheikh
Tour operators offer a variety of extensive andexcursion programs. In Egypt, there are plenty of attractions to explore. In addition, there is a lot of entertainment. Typically, the cost of the tour is announced, excluding the cost of entertainment and entrance tickets. It is best to book excursions at the tour guide working with the hotel. In this case, the tourists take away from the hotel and brought back to the bus. If desired, the order can be made at any travel agency tours resort. Tourists usually choose a tour that includes the inspection of Moses Mountain and St. Catherine's Monastery. An adult ticket costs $ 35, children - $ 20. Popular excursions in the city of Nuweiba and the Coloured Canyon, which costs $ 50. Small travel companies offer cheaper tours.
How much are the products in Sharm El Sheikh
In great demand among vacationers enjoy drinkingwater. As a rule, hotels, working on "all inclusive" system that does not provide bottled water for guests. Some hotels give it, but too little. In addition to water, tourists often buy orange juice, cola and other drinks. The cost of a small bottle of water is equal to 2 LE. If you are interested in alcohol, it can be purchased at a specialty store. Locals hardly consume alcoholic beverages. Supermarkets usually sell only alcohol-free beer. Spirits is better to buy immediately after arrival, looking at Duty Free. In Sharm El Sheikh, a jar of beer costs about 9 LE. In Egypt, cheap fruit, they are sold in the market and in stores. Products in supermarkets are cheaper than in Russia.
Photo