Tours in Sharm El Sheikh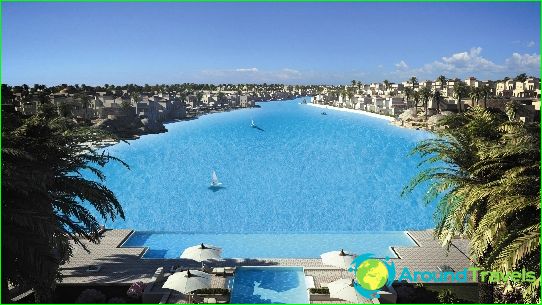 One of the best resorts on the Red Sea,Sharm el-Sheikh for a long time has become a real tourist mecca for Russian travelers. Clean beaches, comfortable hotels, convenient shopping and a rich underwater world doing tours in Sharm El Sheikh popular, and rest there - perfect.
History and geography
Back in the 70s of the last century was only Charma fishing village, but thanks to its favorable geographical location, could "break" in the ranks of the best resorts in the world. The beaches of Sharm el-Sheikh are reminiscent Mediterranean Riviera, and the quality of service of tourists here is comparable to the level of Nice or Rimini.
Wind and weather thirty-kilometer strip of the local beaches securely covered ridge of Mount Sinai, but because the climate for selected tours in Sharm El Sheikh are always favorable.
Briefly about the importance
The climate in the resort is hot and dry, but because hereno rainy season and other troubles typical of Asian countries. Even in the dead of winter on the beaches Sharma weather is hot and the temperature never drops below 25. The sea warms up in the summer of 28, and in the winter cools down to 20, which does not prevent the most seasoned travelers to swim and watch the underwater world.
After all areas of the city is the main highway,connecting different hotels each other and resort center. In the area of ​​the Old Town tourist attractions of great interest is the eastern market Old Market, and in Naama Bay opened hundreds of cafes, restaurants, casinos and nightclubs.
Buying tour in Sharm el-Sheikh, it is important to determine the desired level of the hotel. The most comfortable and expensive hotels are located in the Gardens Bay.
The international airport of the resort - the largest in theSinai. To get around the city and its surroundings, you can use public transportation or rent a car. Local traffic police quite loyal to foreigners, but strictly does not allow to get behind the wheel drunk.
To safely into the water toSharma beaches, you should use special footwear. The fact that the sharp coral reefs in the area of ​​Egypt begin right at the shore. Not as dangerous in the water can be, and sea urchins. The incidence of sharks off the coast of the resort recorded rarely, but booking tours in Sharm El Sheikh, do not neglect the basic safety rules at sea.
Photo