Shopping in Sharm el-Sheikh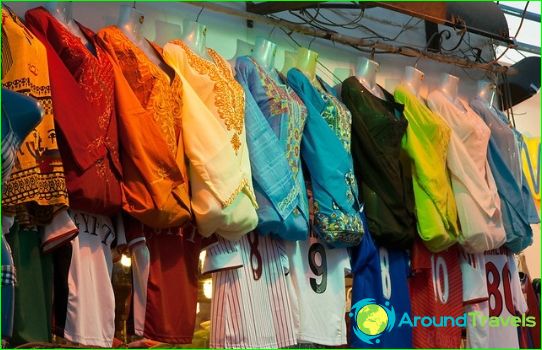 Going to a sunlitSharm el-Sheikh, every tourist wants to bring home something that will long remind of the wonderful holiday spent. Not every holidaymaker knows that in addition to the traditional figurines, magnets and keyrings in Sharm el-Sheikh you can buy a very useful and also high-quality gizmos for home decor or wardrobe.
It is worth noting that the most inexpensive shoppingcity ​​located in the Old Town "Old Market". Here at relatively favorable prices, you can buy various souvenirs, as well as to look for the best fruit market at the resort. With regard to the most expensive shops and boutiques, most of them located in the Naama Bay.
On the question of what to buy in Sharm el-Sheikh,faced by the majority of tourists, who at least once visited the Egyptian resort. Here you can buy everything with great demand among tourists are the following products:
Bags - it is the first item in the shopping listSharm el-Sheikh. Here you can find a variety of bags and suitcases, which are different quality, kind, origin and value. Among them there are enough interesting pieces that will not find anywhere else. The shops and boutiques of Sharm el-Sheikh are selling bags that mimic well-known brands, handbags made of artificial leather and leather bags of local production.
Figurines. The most popular souvenir in Sharm el-Sheikh are figurines, made in the form of ancient Egyptian gods and pharaohs, who are very close to copying the ancient pictorial technique.
Natural oils. What to bring from Sharm el-Sheikh - so it's natural oils, which can be one of the best acquisitions during the holidays. Natural oils will give you the flavor of that for a long time will delight you and remind you of well spent time in the resort of Sharm el-Sheikh.
Egyptian hookah. As a functional and national souvenirs that will suit a hookah, which will look very colorful as a gift to friends. In Sharm el-Sheikh are sold quite a lot of water pipes of different sizes and designs, including a souvenir. Before you buy an Egyptian water pipe must always check it for leaks.
Papyrus. Most tourists in Sharm el-Sheikh acquire a souvenir papyrus, made by ancient Egyptian recipes. This gift products the best buy in the specialized shops or in souvenir shops, outstanding quality certificate. Each instance of papyrus - it's not just a picture, it is a symbol that has a magical significance.
A wonderful souvenir - a coinage. Plates with Arabic ornaments are very popular among tourists.
This is an incomplete list of what you can buy a souvenir of your vacation in Sharm el-Sheikh. It sold a lot of interesting things that will be left in the memory of this city special.
Number of Photos in Sharm el-Sheikh