Excursions in Taba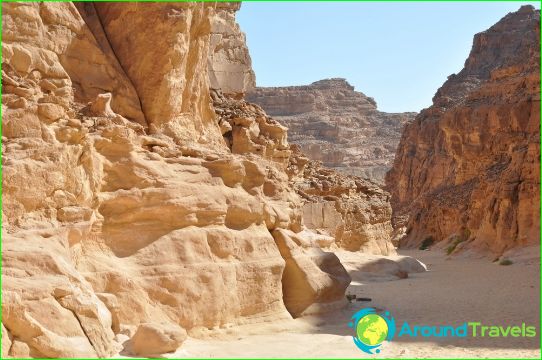 Not far from the Egyptian-Israeli borderIt is a beautiful resort town of Taba. If you book excursions in Taba, you will realize that the proximity to countries such as Jordan and Israel makes this resort very attractive for tourists.
Taba Attractions
Sightseeing tours in Taba will help you get acquainted with the main sights of this beautiful city and its surroundings.
The most important attraction of TabaThe island is Pharaoh. It is amazingly beautiful island surrounded by turquoise water. Once this island was a Phoenician port. A little later it was conquered by the Crusaders, and then moved into the power of the Sultan Saladin. Nature itself has created this island in order to it could build a border post. Fasting really existed there at the time of the pharaohs. In the 12th century, one of Egypt's rulers built a powerful fortress Pharaoh's Island. More recently, this fortress was restored and made of it a museum. In the evenings along the coast organize an unforgettable sound and light presentation. This castle looks rather mystically against the dark waters of the Gulf of Aqaba.
The Taba is a coral reef thatconsidered one of the most popular places for diving. From the coast to the reef sail small boats, which in just a few minutes, delivering tourists to the dive site.
Castle Zaman built a young, but verytalented architect Hany Roshdy. The castle is a rather unusual building. It was built entirely of local materials that are mined in the Sinai Peninsula. The creators of the castle put a lot of effort in order to make it environmentally friendly. Decorated with this lock works by local artists. a lovely swimming pool, which offers stunning views of the Red Sea is open for visitors. Castle Zaman - is a quiet peaceful place where you can relax under the unobtrusive music.
Fjord Taba - a great place for classesdiving. Here, the stunning beauty of the bay with a wonderful scenery and magnificent coral reefs. For experienced divers suit Fjord Hole and novice divers is better to visit Fjord Banana.
From a trip to Taba, the city, which is filled withan atmosphere of warmth and hospitality, you will get lots of positive emotions. Tourists who once visited this wonderful city, coming back here again and again. If you want to spend your vacation perfect, then tour in Taba city - this is truly an excellent choice.
Photo excursions in Taba