What to bring to Egypt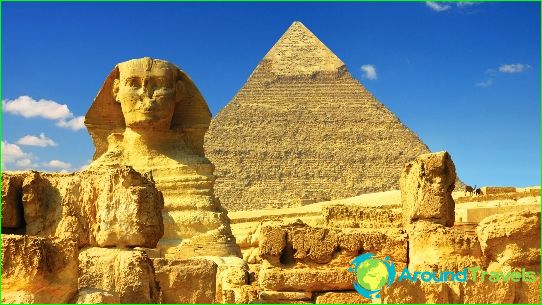 Many tourists are interested in the question of what to take toEgypt to rest was carefree. The main thing that you need to tourists - a package of documents. To enter without hassle in Egypt should be in possession of the following:
passport (its validity must be more than three months after the end of the visit to the country);
Flights to and fro;
insurance policy;
tourist voucher;
pen to fill in the entry visa.
Immediately after the arrival of the tourist a visa. It is glued to the passport. This process is accompanied by the payment of a fee of 15 dollars. Egyptian visa is valid for a month. To obtain a visa for a longer period are kindly requested to contact the Consular Section of the Embassy of Egypt in Moscow.
What to bring to Egypt in addition to documents
If you are going to visit this hot country, be sure toTake a first aid kit. It must be drugs that you take on a regular basis (if necessary). Also they put it in the medicine cabinet the following medications:
analgin;
aspirin;
Nospanum or other pain relievers;
funds from indigestion, poisoning, diarrhea, and weight in the stomach;
Activated carbon;
bandages, cotton wool;
adhesive bandages;
ointment or gel from injuries;
wet wipes.
In addition to medicines useful tool in Egyptactive protection against sunlight. Sunglasses and a hat - a mandatory thing. They can be purchased directly at the resort, but the prices there are clearly too high. Egypt visit, mainly to enjoy the beach holiday. So take everything you need for the beach: swimming trunks (bathing suit), sarongs, beach bags, beach towels (they also give the hotel); water glasses, mask, snorkel, inflatable mattress. If desired, these accessories can be purchased in Egypt.
During leisure, you'll need a camera andReplacement rechargeable battery for phone, music player and other equipment. Do not forget to bring a light shoes, in which you will be comfortable during long trips. Flip flops and sandals for the beach and exploring the city, and gym shoes or sneakers need for visits to various attractions.
Putting a suitcase, consider that it aspermissible weight is 25 kg. For carry-on baggage is permitted weight of 5 kg. In your hand luggage you can not put any liquid volume of 100 ml and a manicure set. However, perfumes and drinks from the Duty Free, which are packed in special bags, we can take with them into the cabin. The integrity of the package may not be violated.
Practical Tourism: Egypt
Photos essentials