Airports Estonia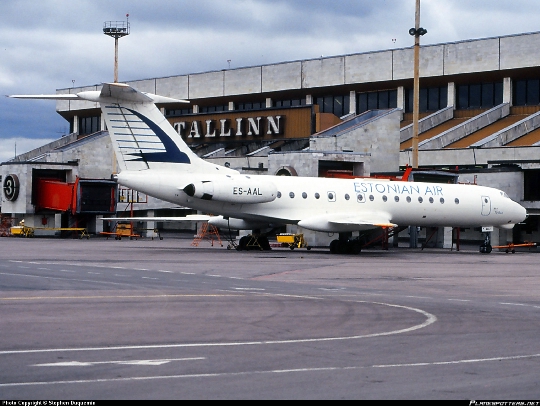 Getting from Moscow to Tallinn is easy andtrain, but allows aircraft to make it faster and more comfortable. Estonia International Airport is associated with the capital of his native Russian wings "Aeroflot" and the company Estonian Air. In the sky will have to spend only 1 hour 40 minutes. From St. Petersburg to Tallinn fly side "Russia" and the same Estonian airlines. The journey takes a little more than an hour.
Estonia International Airport
The only air harbor of the country is located5 km northwest of the center of Tallinn. The city where the airport is located - one of the most beautiful in the Baltic States, and because of tourists on the streets at any time of the year a great many. Transfer from the airport provides both public transport and taxis:
The bus stop is at the zero floor of the passenger terminal. In the center of Tallinn to be the route 2, and in the Lasnamäe district - Route 65.
Speed ​​shuttles from the airport to the capital of Estonia are working seven days a week.
At 800 meters from the terminal is located w / railway station, from where the commuter train to Tallinn station in a few minutes. Distance to the station will help to overcome the bus route 65.
Fans of independent travel can take advantage of car rental in the arrivals area. Its offices here are the company Sixt, Avis, Hertz and Eurocar.
metropolitan area
Last renovation in Estonia AirportTallinn was completed in 2008. The passenger terminal was then extended and received 18 new gates and 10 additional check-in counters and a separate area for passengers from countries outside the Schengen agreement, and non-members. Now, the terminal can receive twice as many passengers in its schedule, a host of additional flights. In Tallinn you can get there on the wings of several airlines in the air:
"Aeroflot" flies from Sheremetyevo.
AirBaltic operates scheduled flights from Berlin, Paris and Stockholm.
EasyJet connects Tallinn to London and Milan.
LOT Polish Airlines transports passengers to Warsaw, and Lufthansa - Frankfurt.
Budget airline Ryanair is responsible for the direction of Bergamo, London and Manchester.
Turkish Airlines to Istanbul wishing to deliver shore.
The national carrier Estonian Air has in its schedule for flights to Brussels, Amsterdam, Kiev, Oslo, Moscow, St Petersburg, Stockholm and Vilnius.
Facilities and Services
The international airport has three Estonianrestaurant, pharmacy, shop Duty Free, a cigar lounge, a bookstore and souvenir kiosks. Send correspondence may be in the post office, go online - at an internet cafe. Service luggage package is available in the registration hall, a currency exchange - in the arrivals area.
Photo