Shopping in Tallinn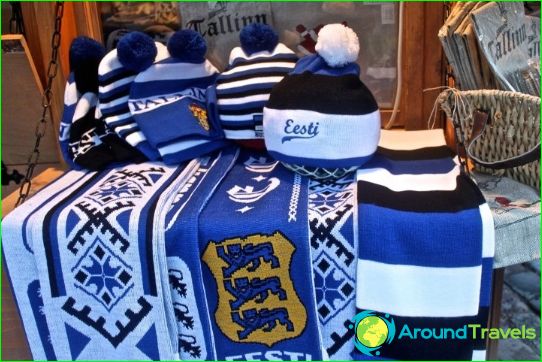 Tallinn - one of the most beautiful capitals of the NorthEurope. This cozy, friendly town with medieval architecture and rich culture, very few people can remain indifferent. That is why, along with wonderful photographs, good mood and unforgettable impressions wants to take away from here a memorable gift, gifts for themselves and their families, who for a long time to be reminded of this wonderful city.
All kinds of shops, department stores, boutiques,jewelry stores of goods and antiques, elegant shoes and clothing shops, handicrafts and souvenirs - this is not the whole list of what can be found in the city of Tallinn. In addition to world-famous brands, here everyone will find high-quality products of Estonian designers.
In the city center there are several largedepartment stores where you can buy products, both domestic and foreign manufacturers. In addition, in Tallinn there are boutiques of world-famous designer brands, most of which are located in the Old Town. Here are the boutiques of Versace, Armani, Hugo Boss, Max Mara and La Perla.
So, what to buy in Tallinn?
Small souvenir shops have theirunique charm. This is where you can find real treasures in the form of copyright works or national handicrafts. In great demand among the guests of the Estonian capital are all kinds of souvenirs made of glass, leather, wood, ceramics and so on.
Fans of jewelry worth a visitshopping center Viru, located in the city center. Here you will find all the famous brands of jewelry, for example, Swarovsky, Breitling, Gatto, Rolex, Cartier, Kenzo, Tissot and others. In addition, the shopping center Viru presented many representative shops of famous brands: Diesel, Marco Polo, Calvin Klein, Guess and Tommy Hilfiger, and so on. Also very popular in Tallinn enjoy decorating, interior and amber souvenirs. Mined this sunny stone in the Baltic States. The best shops, where you can buy various products made of amber found in the Old Town.
Tallinn Town Hall Square from November to Januaryheld every year the traditional Christmas market where you can not only have a wonderful time, but also buy some beautiful and interesting gifts. Particular attention should be given to tourists hand knitted products - scarves, hats, mittens, sweaters and socks home. At the Christmas market you can also find the work of Estonian artisans, such as pottery, wood gifts, including toys and linen products for the home.
In addition, the fair can be tasted andbuy the Estonian national dishes like mulgikapsad (sauerkraut), verivors (blood sausage), piparkokk (biscuits with pepper), roasted almonds with different spices, hot mulled wine, and, of course, well-known Estonian marzipan.
Number of Photos in Tallinn