Bus Tours in Estonia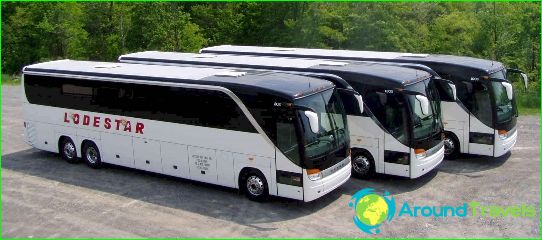 For domestic tourists traveling to Estonia- It is quite usual. Now bus tours to Estonia becoming more popular, thanks to low prices and a large number of interesting sights. Travel to Estonia by popularity not inferior tours to Finland, and sometimes even surpass them with confidence. Very often, tourists prefer to go there alone, not knowing where to go and what to see. Of course, careful to walk on the streets of Estonia is also very interesting, but a lot more experience you get, if you visit this country with an organized tour group.
What is interesting in Estonia?
The easiest and most inexpensive way to get acquainted withculture of this country - a day tours or weekend tours. For example, you can visit Tallinn, walk to the local shops, or enjoy the quiet parks. If you are interested in a more important historical sites, you will need to explore the following attractions:
Virusskie gates;
Town Hall Square;
Church of St. Nicholas;
Toompea Castle;
Danish King's Garden;
Dominican Monastery.
Walk through the Old Town in Tallinn Takes Youabout 2-3 hours, and during this time you will be able to view the most striking tourist attractions of the territory. During an organized tour guide will give you the historical background of each castle, a monastery or a tower, so that the meaning of such trips will be much more.
Some people are too rich one-day programIt may seem tedious, especially if most of the way will have to be done by bus, although comfortable. Therefore, there are also tours, designed for 2-3 days. During these tours can be found not only on the capital of Estonia, and several other major cities.
The advantages of an organized tour
As part of an organized tour groupmuch easier and faster to pass the border control, and the cheerful company in a way only enhance your driving experience. Saturated program is usually developed in conjunction with local historians and historians of the country visited. If you do not want to make a trip to another country as a result of the race was chaotic all the famous landmarks, which you read on the Internet, make a bus tour. So you'll know exactly how much finance to take with you and how much will have to spend exactly. Guides will make sure that you do not lose and gain as many pleasant impressions from the trip. Especially advisable to book an organized tour for those tourists who plan to visit for the first time in Estonia.
Photos of bus tours in Estonia