Coast Estonia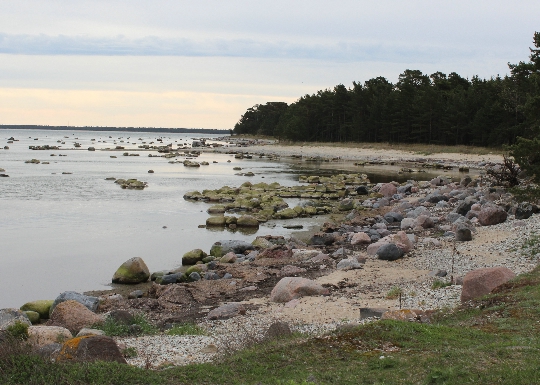 What is the coast of Estonia? It is famous as the fishing villages, small marinas and pristine beaches and bustling cities, resorts and major ports.
Estonia resorts on the coast (the benefits of rest)
Sea resorts will suit wishing to restorestrength and heal various diseases. Especially Estonian resort, located on the coast, good for those who do not tolerate exhausting heat and high humidity. You tempted retreat? Make a choice in favor of a quiet holiday base in Estonia. But if you ever want, you can relax on the islands of Vormsi and Saaremaa.
Cities and resorts on the coast of Estonia
Tallinn: the city offers a break in the Pirita beach (equipped with sun loungers, a playground and sports fields, where you can play beach volleyball, rolling point equipment for water sports) and Stroomi (in addition to cafes and playgrounds, on the beach there is a playground where children ride electric vehicles, and wishing can have a picnic in the forest park near the sandy beach strip), go in the water spa-center "Kalev Spa" (a water park with slides, "Black Hole" and "Kamikaze", Jacuzzis, Finnish saunas, springboards for diving, children's pools and aerobics), the Dome Cathedral, the park and the castle of Baron Von Glen.
Parnu to undergo treatment and the use of preventive treatments can be in the wellness treatment center "Estonia", sunbathe and swim (clean water, gently sloping entrance to the sea) on the wide sandy beach (there is a children's play area, basketball and volleyball courts, rescue service), have fun at the festival David Oistrakh festival and beach Bacardi Feeling. From the sights worthy of attention Pärnu Town Hall, Catherine Church and the Church of Elizabeth, Kursaal building.
Haapsalu: this resort, known as "Venice of the North" (on 3 sides it is surrounded by the sea), is famous for its therapeutic mud (mud training course is available in the wellness center "Fra Mare" or "Line") and the warm sea. To swim in the warmest sea water in the summer it is advisable to go to the beach Paralepa (Coast Guard operates from 10:00 to 22:00). It is equipped with a volleyball and a children's playground, showers and changing rooms, then you can buy snacks and soft drinks, as well as rent a boat. If you want to try archery, play chess, to see the chapel, built in the XIV-XV century, as well as look into the ceramic workshop (will be able to produce something with their own hands), you should go to the Haapsalu Episcopal Castle. And from museums to visit the Museum of Haapsalu shawls.
Resting on the coast of Estonia will be able to always find a wild and equipped beaches and resort towns with beautiful streets and ancient architecture.
Photo