Estonia Drinks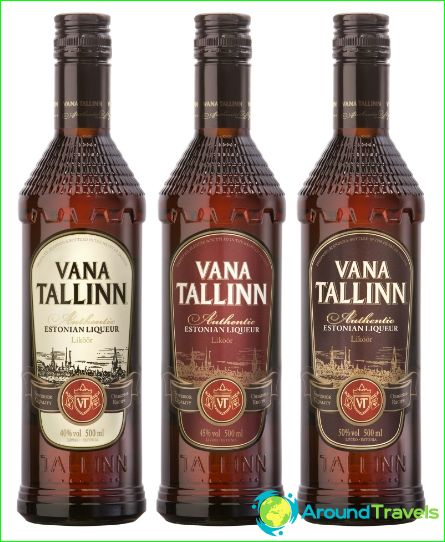 The country is on the shores of the Baltic Sea - a favorite destinationtravelers who prefer the soft cool summer, leisurely walks, the beautiful medieval views and a good kitchen. Traditional Estonian drinks complement the necessary ingredients for a comfortable stay in the country of ancient castles and northern beaches.
Alcohol Estonia
The importation of alcoholic beverages is regulatedCustoms regulations of the European Union. Allowed liter of hard liquor per tourist and two liters of wine or beer for their own consumption. According to a recent law adopted by the government out of the country can be up to 10 liters of strong alcohol, 20 liters of fortified wine and 90 liters - dry. The prices for the Estonian alcohol in the local supermarkets are significantly lower than in other EU countries. For example, the summer of 2014 a bottle of spirits 0.5 liter cost an average of no more than 12 euros.
Estonian national drink
Product of the Year more than once in the Baltic republicEstonia recognized national drink - liquor Vana Tallinn. It was invented and began producing in 1962, and after a couple of years, "Old Tallinn" became the hallmark of any bar or restaurant in the country. Its taste is characteristic of many beverages, based on - a combination of herbs and spices, spice and citrus. Made on the basis of rum, liqueur is available in three versions:
Cream liqueur, whose castle is 16 degrees. The drink contains cream, but it is best to use as an additive to coffee.
Classic liqueur strength of 40 degrees with a velvety taste and aroma of vanilla and cinnamon.
"Old Tallinn" 50-degree, are used as additives in a variety of cocktails, or as a separate drink supplied with ice.
"Old Tallinn" widespread and mostEstonia and in the neighboring country. Its cost, depending on the variety ranges from 8 to 15 euros per bottle. Buy a drink in a souvenir is most advantageous in the Estonian conventional supermarkets.
Alcoholic drinks in Estonia
According to statistics, namely Estonians spend a year onalcohol more than residents of other countries. This figure amounts to 6.5% of the amount of money spent by them. Alcoholic beverages are sold in Estonia in all supermarkets, and adopted a resolution on the prohibition of the use of alcohol in public places and at all had to be canceled. The reason - the inability to enforce the law, and what is admitted to the local police.
Photo