Rent a car in Estonia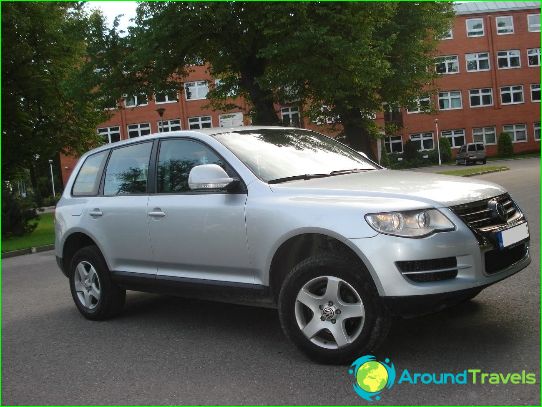 Travel to Estonia itself perfectly. This country is known for its unparalleled beauty, sandy beaches and popular health resorts and spas. Where else can you see a cluster of attractions. And to visit the famous places, the traveler is enough to rent a car.
Traveling by RV
As in other cities and countries, rent a car inEstonia - a comfortable and inexpensive way to travel that is available to most tourists. Before you go to the car rental company, you need to learn some of the rental car rules:
If you have not yet turned 21 the year - to takecar rental fail. Age restrictions are directly dependent on the car class. In addition, drivers under the age of 25 years in some firms will have to pay additional funds;
CIS citizens is best to carrydriver's license of international standard. There is no guarantee that the company will satisfy the usual right for us. It is desirable that the driving experience exceeded 1 year. Longevity motorist as age, depending on the desired characteristics of the vehicle;
To make a contract you should have: rights of international standard, a passport, a credit card in the name of the driver for the design collateral. If you pre-book the car, grab the Company voucher for processing machines;
With regard to the collateral - there are no specificamount. Each company calculates its own, based on many factors: price, payment method, the cost of a full tank of gasoline and car insurance. So before you go on a trip, check the availability of funds on your credit card;
For car rental payment is requiredInternational credit card use in the driver's name. If you do not own such, the firm may refuse to rent to you. Some agencies can apply for rental by credit card the passenger, making you a second driver. This procedure will take more time and money;
If you are going to travel to a rented caroutside the state, be sure to check with your company's agents - is it possible. Just pre-negotiate the place of delivery of the car, perhaps you will be more convenient to issue a refund in another city.
If you want to spend your holidays in Estonia, andyour plans do not coincide with the routes of travel agencies - take a car hire and go into his own unique journey. You will appreciate the all the advantages of an independent movement within the country, and the stock of positive emotions will be enough until the next holiday.
Photo