Shopping in Estonia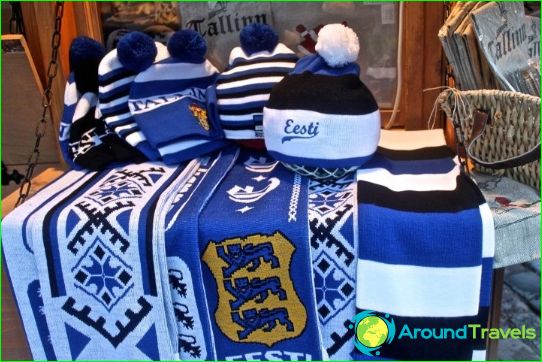 Shopping in Estonia attracts lower pricesEuropean average and the possibility of VAT refund by check tax-free with the purchase of 38 euros. sales time in Estonian stores - from late June to August and December to February.
If you do not want to spend a lot of timeshopping, go to the Rocca al Mare, Viru, Tasku, SadaMarket, Olemiste, Vaala, Foorum and Kristine, in these shopping malls have food stores, sporting goods, clothing, shoes, accessories, electronics.
Clothing, shoes, household items
Despite the fact that many complain laterupdating of collections of clothing and footwear, in Estonia there Outlets, offering famous designer products at great discount prices all year round. This network Marmen Outlet - it has shops in Tallinn, Viljandi Paldiski, Haapsalu, Maardu and Viking Line in Lootsi shopping center, near the Port of Tallinn. In them you will find clothing from Gant, Guess, Versace, Armani, Hugo Boss, as well as collections from local designers working for Monton, Ivo Nikkolo, Sangar, Mosaic and Bastion. The Viking Line, there is also a supermarket.
From clothes for children in Estonia the most common brands - Lenne and Kuoma.
In the old town you will find manyshops offering original knitwear - sweaters, scarves, hats, mittens, the felt shoes, flax linen, clothing and table linens in the folk style. If you are interested in wood products, leather, glass and ceramics - is to look at the Yard masters (Meistrite Hoov), where you'll find it in abundance.
For quality footwear should go to the shops and Alexandra Euroskor, there is provided for men and women's shoes Gabor, Rieker, Ecco, shops Italian footwear at affordable prices Milano.
Delicacies and sweets
From Estonia often bring Vana Tallinn liqueur withdifferent fillings - orange, cream, chocolate; vodka Viru Valge and Saaremaa, sweet liquor with sugar crystals on the bottom of Kannu Kukk. In addition, you can bring "cheese sausage", Estonian chocolates, jellies from Kalev marzipan or hand-painted.
Photos of Estonian goods, shops and markets