Estonia Resorts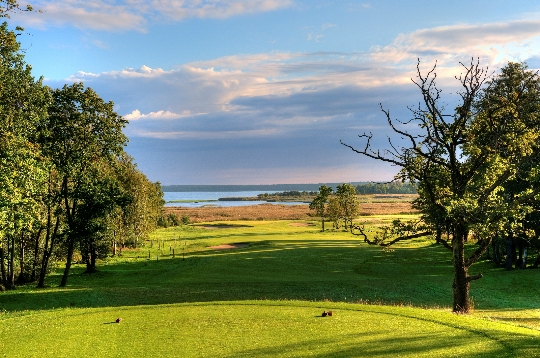 This Baltic neighbor Russia called onegreat resort, for hotels, resorts, motels and SPA is open, literally, everywhere. The main advantage of a summer holiday in Estonia - its pleasant temperate climate, which comfortable with the person of any age or state of health. At the local beaches on the Estonian spas can meet movie stars, politicians and artists, because the Baltic coast has always been a place of exceptional and does not cease to be popular and current tourists with "special claims".
"For" or "Against"?
In Estonia resorts are no strong heat andthe sea is always cool and pleasant refreshing and invigorating, even in the afternoon. This may appeal to fans of cool weather, but did not seem like an ideal circumstance a family with a toddler.
Almost all coastal cities have Estonianexcellent infrastructure, and guests are cozy and comfortable. But the youth prefers loud parties, nightly entertainment and an active life after sundown, Estonia resorts may seem rather sleepy.
However, the rich opportunities for ekskursionki,excellent cuisine in local restaurants and punctuality and pedantry attendants in hotels, shops and restaurants to more than compensate for some "boredom" of the local summer life, and therefore the Estonian beaches, as before, in the middle of the season is very lively.
Always in the TOP
Those who set his sights on the summer Baltic and Estonian resorts, there are enough rich choice:
Singing land Laulasmaa - Estonia resortfamous for its wellness SPA-center and the huge choice of active entertainment directly into the coastal strip. Just half an hour from here you can reach the capital of Estonia, and natural attractions Laulasmaa impress even seasoned travelers.
Parnu is famous among tourists from Europe for almost 200years. His main pride - gorgeous beach with white sand and the city park with perfectly manicured lawns and flower beds. The dunes, covered with pines, come close to the sea and a gentle entry into the water makes this resort in Estonia the most suitable for families.
Excellent opportunity to rest and healis offered to guests of Narva-Jõesuu, because of the local mineral water source is the basis of forty health programs sanatorium in the resort of Estonia. And vacation here can be combined with a visit to the territory of the various baths SPA-complex, and walks through the historic center of the town, which has an old Baltic real masterpieces of architecture.
Photo