Tourism in Estonia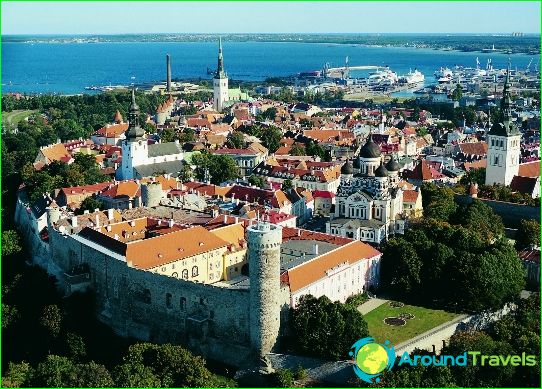 Once the country was part of the SovietUnion, but a visit to its many tourists amounted to a trip abroad, it was too much difference. Today, being autonomous and independent, Estonia is still focused on the visitors from the East. This is due to the geographical proximity to Russia, the simplified procedure for obtaining a visa, the relative lack of language barrier. Tourism in Estonia - is a service of the highest level, attractions and historical monuments, recreation and treatment.
On the way to Estonia
Transportation is not a big problem tovisit the neighboring country. Fast but expensive whisk here aircraft, slightly slower and cheaper to ride the train. If a tourist wants to make travel more affordable, should choose the bus.
Drive your own car, maybemore expensive. But given a tremendous opportunity to sweep across Europe, looking at ways to Lithuania and Latvia, which are no less interesting for tourists.
Estonian cuisine
There are no exotic and too complex combinationsproducts, but everything is fresh, tasty and relatively inexpensive. Popular dairy products and baked goods. Estonians, not just their neighbors, the Swedes are famous for their delicious buns.
Many gourmets, as in Estonia, stockingexcellent chocolate. Who is doing with various fillings, marzipan and chocolates. Because alcohol is the favorite among tourists - liqueur «Vanna Tallinn», which is also a wonderful gift for friends and colleagues. Honey beer and mulled wine are also at a premium.
Healing vacation
Many Estonian spas are focused precisely ontreatment of arriving guests. They combine several components that contribute to improvement of the body, enhance immunity, disease resistance. Fresh sea air, the proximity of pine forests, mineral springs - these are real natural doctor.
Country locks
Estonia remained a sufficient number ofMedieval monuments of history, for example, Toolse castle Vizenberg castle in Rakvere, many old churches, farms and Episcopal castle on the island of Saaremaa. Many of them are made in the famous list of UNESCO and are under state protection.
Besides many masterpieces Architectural thoughtsTravelers interested in beauty, created by Mother Nature. They have a very beautiful poetic names, heard that tourists simply can not refuse to go to them. For example, the "Singing Dunes", "Valley of the nightingales" Pühajärv lake, considered sacred.
Photo