The trip to Estonia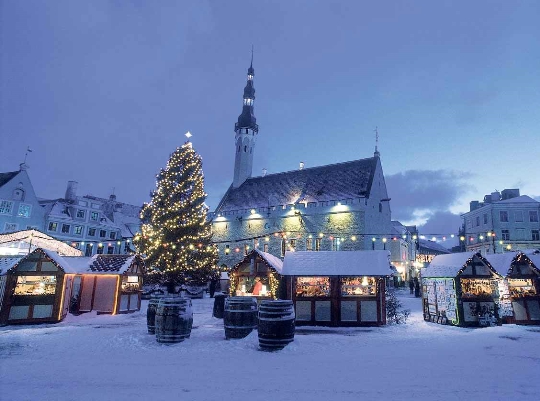 The trip to Estonia - a holiday on the Baltic coast, is incredibly interesting "ekskursionka" and, of course, the opportunity to improve their health to the mineral springs.
Public transport
In the major cities of the country there is a bus service. This flight schedule is observed very accurately.
In Tallinn you can travel by tram (4line). In trolleybus and bus route network is more developed. Flight schedules correspond to the declared time. Work urban transport starts from 6 am and ends the trip shortly before midnight.
Tickets can be bought in the kiosk, anddirectly from the vehicle driver. The difference in price will be quite substantial. "Hare" is quite expensive fare. And for such dubious pleasure is required to pay about 40 euros.
You can also purchase a tourist card Tallinn Card and use public transport for free for the duration of its validity.
For passengers whose age has reached 65 years,travel free. This also applies to tourists, but you will be required to confirm this right. In this case, the need to present any document confirming your identity.
Taxi
Parking can be found can be near large hotels,railway and bus stations. Free taxi can be caught on the street or ordered by phone. Since the prices of services each company sets its own, then negotiate the cost of the trip, or at least to know the approximate number needed before landing in the car. But first learn the price the price, which is fixed on the rear access door of the car. After landing in the car, subsequent to the counter was turned on, and the taxi driver was the operator card.
airlift
Domestic flights served by two companies: Air Livonia and Avies. Departures take place from the airport Kyurassaare, located on the island of Sarremaa and Kärdla to Hiiumaa.
Railway transport
The railway network covers most of the country (because of the numerous trains), but still train travel time is a more long than by bus.
general information
The country has taken right-hand traffic, so if you are traveling on your car, you do not have to be reconstructed.
By city is allowed to travel at a speed not exceeding 50 km / h. At the suburban track can accelerate to 90 km / h, and in some areas up to 110 km / h.
If desired, the machine can be rented. The right to contract simple:
international driving license format;
the presence of "green card" (medical insurance.);
some companies require a deposit for the car.
In the center of Tallinn and its Old Town parking is chargeable. And to avoid problems under the front glass should always be based parking ticket. You can buy it at newsstands.
Photo