The best resorts in Europe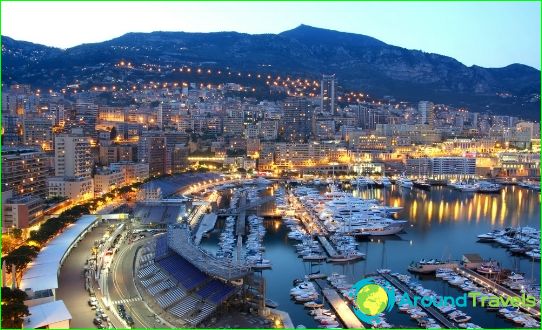 Want to spend a pleasant not only diverse,but also useful holiday, then choose for holiday vacation "old lady" of Europe. This continent with a rich past, will surprise you with its vibrant cities, rich excursion program and the excellent cuisine. The best resorts in Europe will help to spend an unforgettable vacation.
Sarvar (Hungary)
One of the best spas, where you canrelax along the way to improve their health. Here you can choose the options for improvement, as this resort area on the earth's surface there are two sources at once.
In the first water warmed to 43, and hasalkaline hydrocarbonate composition. It is useful in the treatment of diseases of the musculoskeletal system, and diseases of the lungs. The second source is raised almost two-meter depth, and its water has a high temperature of 83. The local water is mineralized and has a sodium chloride composition. Acceptance of such natural bath will be useful for rheumatism, sclerosis and female diseases.
This resort area more interesting and theirattractions. Not far from the resort is miraculously preserved to date the medieval fortress. It should also look into Domolksky Benedictine monastery and a church, built in the magnificently luxurious baroque.
Lanzarote (Spain)
Unique dreamscapes meet youon this island, which is part of the Canary archipelago. Equally interesting scenery Lansorte obliged numerous eruptions of the volcano. Luckily it was a long time ago.
There are many beach areas, some ofwhich have been awarded the Blue Flag. Plenty here and water activities: windsurfing, surfing or kite-surfing, scuba diving, snorkeling.
Carcavelos (Portugal)
Lovers of a relaxing family vacation for the soulhave resort destination Carcavelos. A small Portuguese town attracts a huge number of travelers, and has a full range of popular tourist services. Relax on the beach, walks on secluded streets - that's the main charm of a relaxing holiday in this cozy resort town. But if all of a sudden this little idyll podnadoest, you can visit the bustling Lisbon, which is only 15 kilometers from the resort. Chic hotel with excellent service, the surrounding natural beauty and some of the best beaches in the country will make the local vacation unforgettable.
Top Resorts in Europe - comfortable hotels, excellent beaches and azure waters. Is not this the dream of every traveler?
Photos European resorts