Bus tours to the Baltics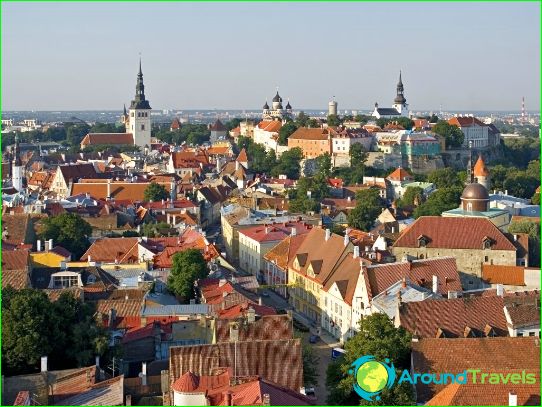 The most budget option that allows you tocomfortable, civilized way to visit the Baltic countries - a bus tour. Bus tours to the Baltic States is not only significantly save you money, but also help you explore the best attractions in Lithuania, Latvia and Estonia in one trip. The advantage of a bus tour to these countries is the fact that you can get a lot of experience in just a few days, while not giving a huge amount of money. The Baltic countries are very small, so the tours are very rich and interesting. Most tour operators offer to visit the capital of each of these countries and to visit some of the smaller towns.
Baltic - impressions Valley
We can say that the Baltic countries givetourist is very mixed feelings. On the one hand, these countries are members of the European Union, but many people understand the Russian language and even speak it freely. Arriving in Latvia or Estonia, you can feel at home. Of course, the infrastructure in these countries is very different from ours, but the mentality and the kindness of the people make you forget that you are at a party. Folk traditions are protected as the apple of the eye, and the rhythm of life is quite measured, as in all the smaller European countries. Surprisingly, even the capital of these states are not particularly chaotic.
The most popular attractions that tourists tend to visit the Baltic countries - these are the monuments of architecture and culture:
Toompea Castle in Tallinn (Estonia).
Bauska Castle (Latvia).
Birštonas Sacral Art Museum (Lithuania).
Villa Khaimah Frenkel (Lithuania).
Castle in Rakvere (Estonia).
Lahemaa National Park (Estonia) and many others.
The attitude to tourists is veryfriendly and English-speaking people will always be with whom to exchange a few words. The traveler can always count on, even if not able to pay for it.
"Best" in the Baltic countries
Most state "European" of the threeEstonia is considered to be, and some tour operators are doing this kind of stress, dedicating a large part of the journey. However, bus tours to the Baltic countries are very different, so you can always choose such tours to suit you personally.
The largest of the Baltic Riga is the capital,and it also has an interesting and varied architecture. During the bus tour, you will be able to enjoy the measured life of the city, get acquainted with its cultural characteristics, as well as visit some of the museums. You will learn the history of the city, get acquainted with interesting people and always choose somehow come here again.
Most Catholic among the Baltic countriesLithuania will. Here you can see a lot of churches, monasteries, shrines, and not only out of the bus windows, but also be able to go inside, to explore the treasures that keep the ancient walls, to pray before the icon of Our Lady of Mercy, which honor the Orthodox and Catholics.
Photos of bus tours to the Baltics