Activities in Europe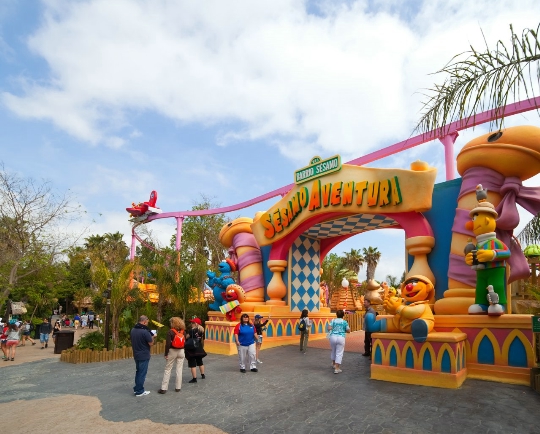 Europe has many faces. And come here not only to get acquainted with a rich past, admire the magnificent scenery or estimate gastronomic delights. Holidays at the seaside or the numerous ski resorts - that's what attracts tourists and, of course, an incredibly interesting entertainment in Europe.
Automobile Museum of Malaga (Spain)
The museum is located near the town center in an old tobacco factory. Already at the entrance you can appreciate the first exhibits and original installation.
The museum exposition is divided into several separateparts. "Belle Epoque" is represented by car, dated the end of the XIX century, the First World War. Part of the exhibition entitled "Popular Cars" offers to the visitors car for the middle class. The design of the car, of course, leaves much to be desired, but what you'd expect from the post-war industry with a constant shortage of materials. There is a "designer automobiles", "dream cars" and many other equally interesting topics.
Antwerp Zoo (Belgium)
This is one of the oldest and well-known throughout Europezoos. The total number of species that live in the park, up to 770, but only lived here more than five thousand animals. Guests can watch the hippos, giraffes, penguins, various representatives of the cat family, sea lions and rare species of Okapi. Animals are kept in spacious enclosures without unnecessary grating, moving freely on its territory. To see the whole zoo, you will need at least half a day.
In addition to the animal enclosures, the zoo hasown dolphin, nature reserve and a playground, where children are allowed to pet some animals. In the zoo there are numerous gardens, decorated with sculptures and green flower beds.
Bar Charlie Chaplin (Salou, Spain)
This is one of the most popular nightlifecities. It offers extraordinary entertainment and a variety of delicious drinks. Bar especially interesting for its theme parties that take place almost every night.
"We love you, Charlie!"- This is the main motto of the institution, embodied in the interior. Originally conceived as a space bar evening meetings admirers of the great Charlie Chaplin, but gradually the restaurant has become a favorite place for residents of the city. And now here you can meet the inhabitants of the city who come here with their entire families, and guests of the resort.
pub interior reproduces the studio. You can see scattered around the reel of film, black-and-white pictures and the scenery of the famous films of silent film era. But the "highlight" of the design steel cane and hat Star.
Every evening the bar hosts various events. Sometimes this theatrical performances or musical performances. And certainly bright disco-style techno and house.
Photo