Alone in Europe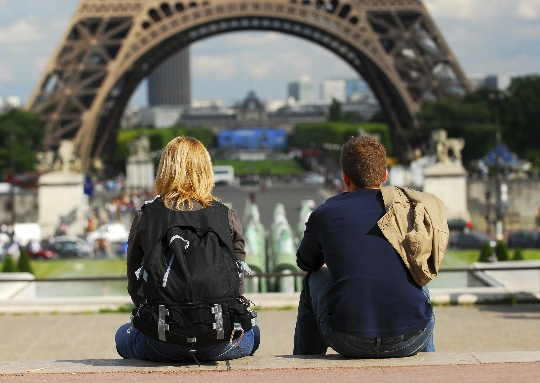 Old World - a very attractive touristdirection. In Europe, a huge number of historical sites and architectural masterpieces, which everyone knew each other in history lessons. Here are concentrated the best ski resorts and pristine beaches, and museum exhibits the imagination and art, and ordinary fans. Alone in Europe, travel in search of beautiful landscapes, culinary delights, and even for those that have the wedding in a historic castle or city of your dreams.
entry formalities
EU countries require the Russian tourists Schengen visa, the receipt of which is reduced to a few simple steps:
Having defined with the country where the journey begins in the Old World, the tourist will have to collect the documents. The list is published in the country's consulate or embassy site in the section "Visas".
Complete interview with the full package of documents in due time.
The second way to get the coveted "Schengen" -contact one of the visa centers by sending documents by courier. This method is useful for those who live too close to the capital city or town where there is the diplomatic representation of the country selected.
Before you pack your bags, it is important to study the customs regulations of the European Union and not to take anything superfluous or ill, not to run into trouble at the border.
Some countries of the Old World are still notrequire visas, for example, Montenegro and Macedonia. There are states that are not members of the European Union, which require their own visa, for example, the United Kingdom or Norway.
EUR and other
On the territory of the majority of Eurozone countriesthe only currency is the euro. However, some states have been slow to acquire a uniform money and still use their. In Bulgaria and the Czech Republic, Hungary and Croatia, Denmark and Sweden have to convert currency. This can be done at any bank, where the traveler may require a passport. The amount of commission and the exchange rate is necessary to specify in advance.
Valuable observation
The Schengen visa allows a great opportunity to see several countries for one trip. When traveling alone in Europe, tourists often take a rental car and cross the border on it.
If you examine the sites of European railCarriers in advance, you can find a very nice mini-fares to significantly save on moving from country to country and from city to city. With the aircraft business it is just as well, and the European budget loukost sometimes offer very attractive fares. But gasoline in Europe roads, for that matter, and parking spaces, and therefore rents car is not always the ideal choice.
Photo