Outlets in Europe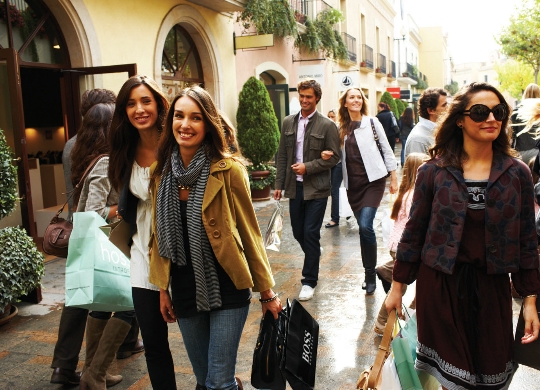 The Old World is not accidental enjoys suchpopular among all the tourist destinations. Countless historical riches as the best museum exhibitions and medieval attractions, beach and ski resorts, ideal opportunities for eco-tourism - is just one of the attractive excursions. For those who like to combine business with pleasure, in many cities of Europe opened Outlets, where to buy stylish and fashionable clothes can be at a much cheaper price than originally stated by the manufacturer.
We calculate benefits
Discounts on all products presented in the outlet shopping in Europe, up from 30% to 70%, while sales in the days that fall on the January-February and July-August, you can get extra bonuses.
Almost all the Outlets in Europe are working onsystem, Tax Free, which means that when crossing the border back of Russian travelers are entitled to a VAT refund. When you purchase should just ask the cashier to issue the relevant receipts and present them to the customs and unprinted purchase.
The presence of the Schengen visa in the passport when traveling toThe European Union provides an opportunity to visit several countries, but because every trip is a chance to run through the various shopping centers and profitable to buy everything you need.
Fish place
Outlets in Europe can be found in almost everycountry. They are usually located on the outskirts of large cities and are a huge shopping area with convenient parking. To get to the outlets can not only by car, but also on trains, buses or special tourist shuttles. Information about addresses and the range of trading platforms are usually available at the reception desks of hotels-:
The Mall in half an hour from Florence, Italy- Place where products from Giorgio Armani, Gucci, Fendi, Bottega Veneta, Emilio Pucci, McQueen, Balenciaga, Yves Saint Laurent and Valentino are no longer just be a dream. Return for Tax Free system here will enable at least 10%, and in the Christmas sales of visitors waiting more fantastic discounts.
Only 40 minutes by train from Central StationBerlin, and you - in the famous Berlin Designer Outlet Outlet Europe. More than 80 boutiques with everyday, sports clothing and footwear from the world-class manufacturers are waiting for customers on its territory every day except Sunday from 10.00 to 19.00.
Las Rozas Village is located near Madridand is ready to surprise its visitors not only a phenomenal range of products, but also regular screenings of the most fashionable European collections. For buyers of services - services of stylists and excellent cuisine restaurants.
Photo