Prices in Europe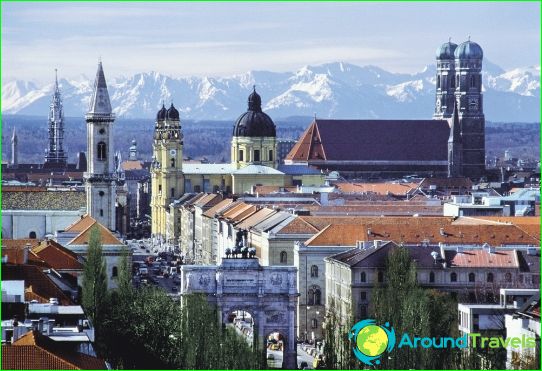 Prices in Europe are quite high, but it all dependscountry-specific and planned itinerary. For example, if you are thinking of traveling through Europe by car, you should consider that 1 liter of petrol costs an average of € 1.45, parking and highways generally paid, and for parking you have to pay a fine of 40 euros.
The main European currency is the euro.
Shopping and souvenirs
Buy quality items in Europereasonable prices - not a problem: the main thing to know when and where to find them. To make a bargain, it is advisable to walk around the outlet (there discounts reach 30-70%). For example, in Milan for shopping is better to choose Outlets Fox Town (it has taken 160 stores) and Serravalle (shopping center with a capacity of 180 stores), in Paris - Troyes (100 stores you can find about 180 well-known brands), Vienna - Pandorf (you will please the high quality items that are sold with 60% discount), Vilnius - parkas (high quality + reasonable price).
In memory of the holiday in Europe, you can bring:
ceramics, wood, glass, leather and fur, clothing and footwear, accessories, cosmetics and perfumes, jewelry, CDs with traditional music, painting;
wine, sweets, olive oil.
In Europe, you can buy wine from 5 euros, cosmetics - from 3 euros, gastronomic souvenirs - from 1 euro, porcelain figurines - from 10 euros, different fridge magnets - 1-3 euros.
Excursions and Entertainment
On the tour "Stars of Europe" you 8 dayswill visit several cities (Krakow, Berlin, Amsterdam, Bruges, Paris, Nuremberg) and see their sights. The approximate cost of the tour - 95 euros (excluding the cost of meals and lodging).
And in "Scandinavia in a nutshell" tour youwithin 10 days will be able to travel to Norway, Denmark and Sweden for 1600 EUR (includes Visa, sightseeing tours in different cities / railway tickets, transfers, accommodation, visit the fjords and waterfalls, boat trips).
In Germany, the Berlin Zoo is worth a visit(The ticket costs 12 euro) and the "Sea Life Centre" where in the rooms, corridors intertwined with transparent vaults, live marine, river and lake inhabitants (entrance fee - 15 euros).
And when visiting the Czech Republic definitely should try beer "Prague Beer" tour, which costs about 25 euros.
Transport
Getting around the city is convenient to the Europeanbuses, trams and metro. For example, travel by bus in the center of Paris will cost you 1,8 EUR (travel, valid for 24 hours, costs 9 euros); 1 ticket for the metro in Madrid - 1,5 Euro (cost 10 tickets - 9.3 euros); and for travel by bus and tram in Vienna, you will pay 1.8-2 euros (travel, current day, is worth 5.7 euros).
If your goal - to rest in Europe in relative comfort, you will need to 100-120 euros per day for 1 person.
Photo