Tourism in Europe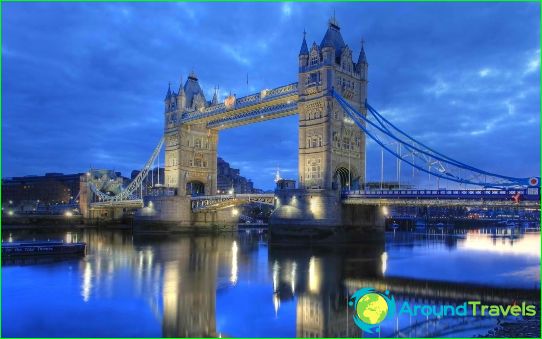 The countries of the Old World are long tastya piece for tourists from around the world. Each European country is good in its own way, has its symbolic places, world-famous attractions and resorts. Among them are the leaders in the number of visitors crossing the border to explore the traditions and customs, steeped in history and culture, leisure and entertainment.
Spain, France, Germany, occupy the topplace ranking in this case, as tourism in Europe, but other countries in this part of the world is not standing still, actively developing resort areas, expanding hotel chain, developing excursions.
Many firms, based on a passion for peopletravel and a desire to save at the same time, offer bus tours that include a visit to some or other states, members of the so-called Schengen agreement. This trip allows you to quickly and with minimal cost to see many beautiful places, monuments and attractions.
To travel is ready!
The tourist who chooses this method of relaxation is to provide a few things that determine the quality of this holiday:
list of countries and sites included in the itinerary for Europe;
the bus on which you plan to tour, should provide comfort to the max, as one third of the travel time will be on the road;
the presence and number of night journeys.
route selection
The novice traveler, almost nothingstill have not seen, should pay attention to routes that cover the most famous country in terms of tourism - France, Germany, Austria, Czech Republic. For experienced travelers, a lot to see, will be the opening of the new "neraskruchennyh" of the city, beautiful, little-known corners of Mother Europe.
Hotels and Services
When choosing a tour, the traveler must beready for the fact that some will have to spend the night in the bus to save time and money. Possible overnight stay will be in a relatively low-cost hotels, also located on the outskirts of the city - it is economically beneficial to as the center of the parking fee of tourists and convenient for drivers.
Travel options
Most often in these tours you can see someEuropean capitals and major cities with a rich historical past. The journey from a week to three. Focus: through Poland to Germany and then to France, where close to Spain or Italy. The second popular route - Poland, Germany, Austria, Hungary.
The ideal time to travel is considered to be spring, summer, early autumn. In winter, the number of tourists significantly decreased, with the exception of Christmas and New Year holidays.
Photo