Vehicles in Europe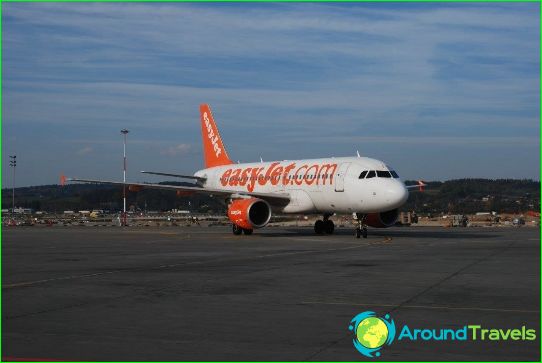 Transport in Europe is characterized by a high quality transport.
Popular modes of transport in Europe
Public transport: buses, trams, trolley buses in European cities go strictly on schedule. To enter into the public transport it is advisable with a ticket bought in advance from the machine or from the driver when boarding - otherwise, when a controller, you have to pay the fine (Germany - 50 euros). As a rule, a single ticket is valid on all public transport. By purchasing a ticket, the validity of which is a certain number of trips, it must be validated at the entrance by a special device installed in the cabin of transport or at the bus stop before boarding. In many European cities, tourists can get a tourist PASS - because it can not only move on public transport, but also at a discount to visit museums and take part in the excursion programs.
Railway transport: European cities you can travel by train, buying a ticket at any railway station. If you wish, you can pay a separate trip, and buy a ticket, which is valid for a certain time or no restrictions of movement in Europe.
Bus tours
If your goal - to see a lot of citiesthe minimum time you should go on a bus tour (starting point - Moscow and other Russian cities), in which the route includes visits to European capitals and major cities. For example, going to a 2-week tour (the best time for these trips - spring and fall) to the capitals of Europe, you can visit in Warsaw, Prague, Luxembourg, Paris, Amsterdam, Berlin, Brussels ...
Some tours provide a more detailedfamiliarity with one of the countries. For example, route a trip to Italy, for sure, will present a number of cities, such as Rome, Venice, Florence, Verona, Naples, Pisa.
Taxi
In many cities, taxis are not made to catch the street - it can be ordered by phone or use its services by going to special parking.
Car rent
To take a car rental in Europe, should behave an international driver's license and driver's age should be 18-25 years - it all depends on the country and the category cars (luxury cars category D are available for rent from the 25-year-old, a category Q and H - c 30 years of age).
When traveling on a rented car youhave any problems (breakage), you can be sure that they will help you to decide fairly quickly, and if necessary - replace the machine. It should be borne in mind if the failure occurred - your fault, you have to pay for the repairs.
Thanks to a well-developed transport systemEurope, each traveler has the opportunity to explore the interesting architectural and natural attractions that are on this continent.
Photo