Airport Grenoble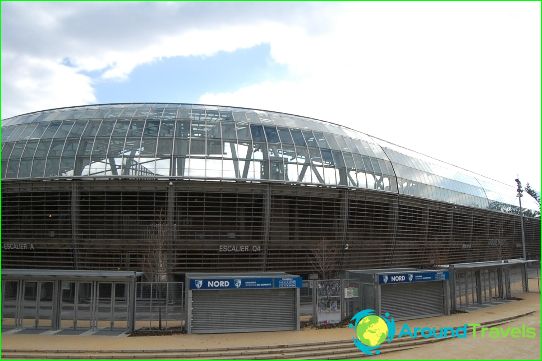 French airport, which is one of the main travel to the Alps, serves the city of Grenoble. The airport is located about 40 kilometers north-west of the city.
He has three passenger terminals and two runways with a length of 950 and 3050 meters. Every year served about 350 thousand passengers.
History
Grenoble Airport was opened in 1967, before thethe Olympic Games in 1968. Over its relatively long history of the airport was able to win the status of a second airport in the Rhône-Alpes region, second only to Lyon Airport. At the same time two airports are located at a distance of 80 kilometers, so in bad weather conditions at one airport, the aircraft can always land in the nearby. Airport Lyon and Grenoble are working closely together in this respect.
services
Grenoble Airport offers travelers allnecessary services. On the territory of the terminal cafés and restaurants, always ready to feed the visitors delicious food and fresh local and international cuisine.
In addition, various shops are open at the airport where you can buy souvenirs, gifts, food, drinks, etc.
If necessary, guests can always contact the airport to the clinic, which works directly on the terminal.
Among the standard services offered by the airport in Grenoble, you can select ATMs, banks, mail, internet, luggage room, etc.
For traveling business class has a separate lounge, an increased level of comfort.
In addition, the airport has its own parking.
Getting there
Airport in Grenoble is linked to the nearestski resorts towns by bus. Regularly from the terminal building buses, which for a small fee dovezut passengers to the desired destination.
In addition, tourists can always take a taxi, but we must understand that this service is much more expensive than public transport.
Photos Grenoble Airport