in Strasbourg Airport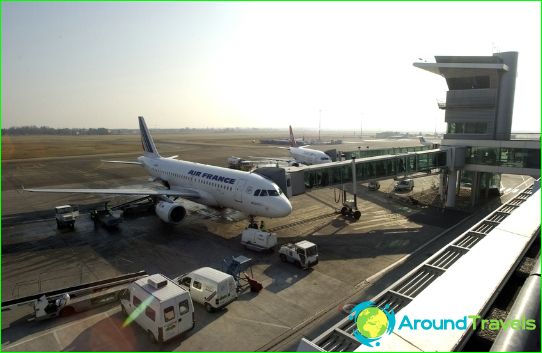 French Strasbourg Airport isEntsayme and about 10 km from the city of Strasbourg. Every year there are about one million passengers served. Unfortunately, the direct communication with Russia from the airport is not available, but you might consider flight with a change if necessary. For example, from Russia to the airport in Strasbourg can be reached via Paris, Prague, Frankfurt and Brussels.
At the moment, the airport has a single runway, 2,400 meters long. Also here is made a large number of cargo flights, a year served more than 600 thousand tons.
History
The first flights from Strasbourg had commenced yet1920, at the time they were made from the landfill. construction of the airport had been planned in 1932, which ended in 1935. After the opening of the airport carried out flights to Paris, as well as in some of the capital of Central Europe.
In 1945, the airport became a military base, whichIt lasted until 1994. After 1947 gradually restored passenger flights already in the 50s of the last century were resumed flights to Paris. Since that time the airport was modernized three times - in 1973, 1988 and 1999.
After the airport was open status in Strasbourg (1980), all EU countries have been able to carry through this airport transit flights.
services
The airport offers passengers all the way to the service - cafes, ATMs, currency exchange, luggage storage, etc.
Also, there are companies offering car rental.
The decline in passenger traffic
Due to the construction of high-speed railway, which connects Paris and Strasbourg, it began reducing the number of passengers for the year.
Transport
in Strasbourg Airport is located close to the motorway and next there are several parking lots. Renting a car can be on their own to get to the city on this highway.
In addition, from the airport to Strasbourg every 15 minutes, train departs. The journey time will be about 10 minutes, and the price of travel - around 3 euros.
Also, the airport is connected to the city by bus.
As another option, you can offer a taxi, the taxi drivers are right at the exit of the terminal. The fare is approximately 10 euros.
Photos of Strasbourg airport