The streets of Marseille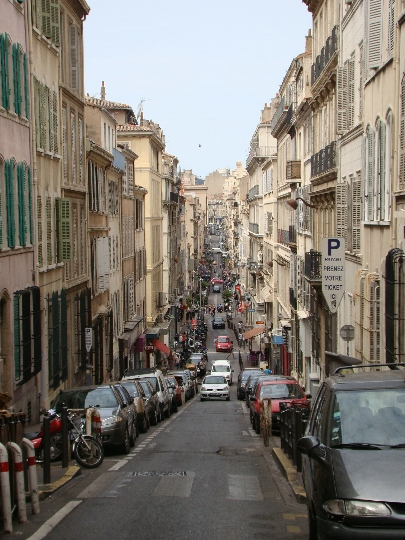 Marseille - one of the oldest and largest portcities around the Mediterranean. According to historical sources, it was founded as early as 600 BC. e. Greeks from Asia Minor. Marseille has always been a rich and prosperous city, attracting travelers from all over the world. Even after the destruction of the city of Caesar's troops did not cease its existence and quickly recovered. Do not destroy it, and the war of the XX century, and now the streets of Marseille all as attractive to travelers, as well as a century ago.
Rue Saint-Ferr ol
This street, perhaps, is the greatestinterest to lovers of good shopping. Here are the major trading centers of Marseille, so here it is better not to come without a solid amount of money, because the walk turn into a continuous agony. However, for just stare, do not take money, and a tour of the museum can be replaced by a walk here.
Avenue Saint-Antoine
There are also located large shopping centers, only the prices are slightly lower than in the main street. So knowing exactly tourists come here.
Les Puces de Marseille
This quarter fully allotted at one ofthe country's largest flea markets. Although there are often different stuff sold, often in the midst thereof are rare antiques at ridiculous prices. So that here also definitely need to look into.
Le Poisson march
Close Quarter waterfront, fully allotteda fish market. It opens at 7:30 and it was here that bought all the nearby restaurants. Works market is literally 3-4 hours, so willing to buy fresh seafood delicacies must get up early.
La Canebiere
It is useless to look beautifulattractions, but a leisurely stroll along La Canebiere can contemplate almost all social strata of Marseille. This crowded street you can find the workers, housewives, important gentlemen and ragged beggars. Also in abundance are found for local shops, where all the products are much cheaper than in the tourist districts. Therefore, wishing to look at the true Marseille without any decoration, first of all, we have to hurry it here.
Photos streets of Marseille