Nice for kids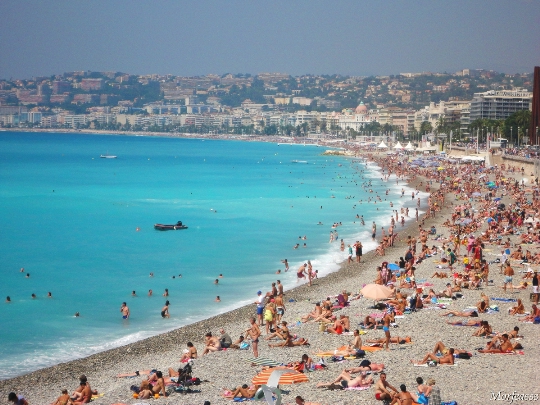 Nice delightful resort in France. Beach holidays, excursions, attractions and all kinds of entertainment - all that is here. Many adults choose Nice for relaxing and great entertainment. But it is nice and the city for children. For younger travelers Nice can offer a variety of activities.
Beaches for all
As the beaches in Nice, a huge amount forchildren made all conditions for comfortable swimming, sunbathing, as well as attractions and places to play. Beach Neptune Plage - created a site with unusual hut and Ruhl Plage - will delight the youngest visitors of the country swimming pool with sea water. So, parents can relax and children - play.
Activities for the whole family
Thinking where to go with children, and to them, and the parents were interested and not troublesome, it is worth paying attention to:
Phoenix Park. Where we have collected different types of southern plants and animals. After a visit to such a place is a lot of memories.
Botanical Garden on Castle Hill. The garden is designed so that both children and parents were able to relax. If the children of want to play - not a problem, attractions and playgrounds, the carousel at your service, and parents can stay a little longer in peace.
A sweet tooth should visit a pastry shop Confiserie Florian. In addition, it is the most delicious sweets, so they also provide a tasting. It is called, try and buy.
Bay of Angels. This place is worth visiting older children. The Bay is very beautiful, children are taught to dive, but with the consent of the parents.
Museums name
In addition to these holiday destinations worth visitingmuseums. Although many believe that the children would not be interesting, it is not. Stories about the countries, personalities, events soon take "captive" little visitors.
Art Museum: Contemporary and elegant; Matisse Museum; Marc Chagall - places will taste the children with a love for different kinds of work.
Museum of Napoleonic General Massena. The museum's displays tell about the military actions and the Napoleon.
Do not forget about shopping
Children, like adults, love to go shopping,particularly if they are to buy something. In Nice, the markets in the old part of the city so much pretty and colorful, that children will want to go there. About Souvenir also need to remember.
We spoke only of a small part, what to see with children in Nice. Activities at the resort will be memorable for all
Photo