In Paris for the weekend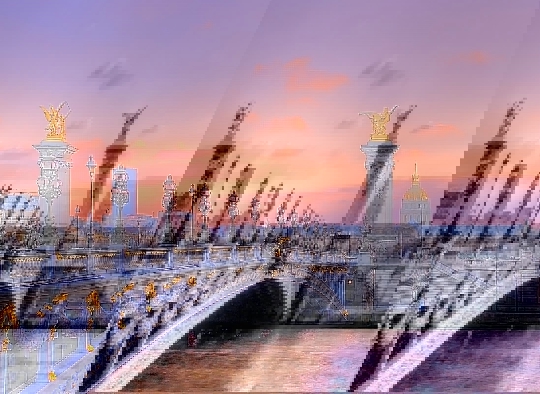 There are cities, found that up to the end is not enoughlifetime, but even a couple of days spent in them, it is enough to relax your body and soul and feel the surge of energy and new creative forces. The capital of France - the list, and go to Paris for the weekend, then plunge into an amazing source of his charm, eternal youth and fashion charm.
Painted by the minute
To make an excursion to Paris for the weekendfailed, you should carefully plan all its stages. Modern Internet technologies make it possible to book a hotel in advance and book a shuttle service to the airport, to buy sites museums or theater tickets and reserve a table at a fancy restaurant. Using the pre-organization of these formalities, you can save a significant fraction of the time and effort that will be useful for the development of Paris. By the way, shopaholic worth bearing in mind that on Sundays all the major Paris department stores do not work, but because of better care purchases yesterday.
Children's question
If a trip to Paris for the weekend involvesparticipating young travelers, a great way to spend time to tour the local Disneyland. Straight from the airport to the world unrestrained delight children and guests fantasies deliver convenient shuttles, and spend the night and you can dine on site Theme park - hotels and cafes are open for very different tastes and budgets.
Crossing Europe
In Paris at the weekend is always a lot of tourists, and therefore it is not necessary for a long time to lie in bed in a hotel room.
Early wake up and breakfast will provide the travelerthe best places in the tour bus with audio guide, on the observation deck of the Eiffel Tower or on the deck of a pleasure boat, ride on the romantic Seine. Incidentally, the last option is quite a walk replaces the traditional sightseeing bus tours - with views of the river opened the noble and the mood on board is always a particularly romantic.
Saturday evening you can visit one of the cabarets of Paris and plunge into the world of luxury and glamor or dinner overlooking the city with a bird's-eye view in a restaurant on the Eiffel Tower.
On Sunday morning, the famous openParisian flea markets. Lovers of unique antique gizmos still fly to Paris for the weekend to look at a pile of useless junk unworthy treasure - an old brooch since the first white emigration, or porcelain plate Kuznetsovsky fan softens the summer heat of some Parisian countess.
Photo