Unknown Paris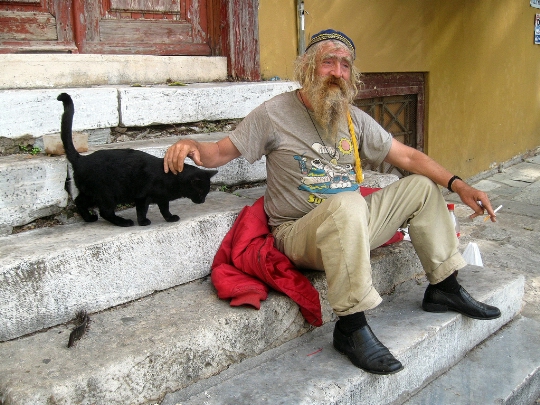 About Paris write too much to believe in"White spots" on his map. Even those who have never been in the French capital can confidently list a dozen of its main attractions, yet in the novels were part of Hugo, Dumas and Maupassant. Local guides will compete with each other in an attempt to convey to the audience the new details of the iconic locations and attentive tourists, the tickets already purchased, enthusiastically heed the old and modern legends. But there is also an unknown Paris, in which no lead tours. His destiny - independent travelers, for whom each trip - a chance to realize themselves in search of the rare tourist route or object.
Hire clochard
In the French capital are becoming increasingly popular hikingcity ​​tours, conduct that homeless Parisians. Clochard collaborate with a travel agency, to figure out how to interest experienced travelers and allow anti-social elements to return to a decent life.
Such walks format includes visitsnot the most popular places in town, but it is the lack of tourist crowds and the tour gives a special charm. Unknown Paris, its porches, walls, public gardens and even the toilets have become the subject of study not only visitors, but also the citizens themselves. A special highlight of tours with the homeless - many wonderful Parisian legends, told by "guides" with a special warmth and knowledge of the details.
In the notebook traveler
An interesting attraction in the unknownParis could be any house, park or street sculpture. The most romantic city in the world with the appropriate mood of the guests may like anything:
The stones on the pavement, left over from the publicexecutions. On the asphalt near the house N16 on the Rue de la Croix-Faubin strange stone "patches" clearly visible in the XI district. Here, up to 1899 in the prison yard was located guillotine.
Dermatologic museum in the tenth district not likeOnly doctors and students of medical colleges. Fake showing symptoms of skin diseases, put on Avenue Claude-Vellefaux in the hospital of St. Louis.
Near the metro station is Madeleinechurch of the same name. Near her in the last century trade of flowers, and in the basement of the market is a public toilet. If you are interested in the unknown Paris in the Art Nouveau style, these public spaces - a real find! Stained glass windows in the doors and sanitary porcelain show luxurious style, now irretrievably lost in the pursuit of the latest developments in fashion toilet.
Photo