France-Excursions company prepared for a series of summer vacation trips in Paris and the regions of France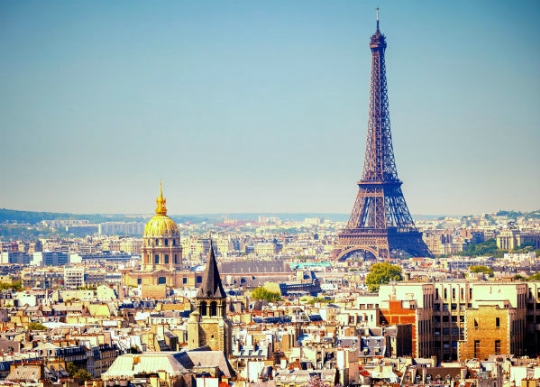 Travel agency France-Excursionsprovided for tourists from Russia, planning to holiday in France, a number of excursion offers. Excursions include visits to Paris attractions and historical sites in the regions of France. Children will visit the famous Disneyland Paris and Parc Astérix.
Many begin to plan summer vacation well before the start of the season. Travel agency France-Excursions developed a number of Russian-speaking tours, which will be interesting for both adults and children.
Paris is considered one of the most beautifulcities in the world. Excursions in Paris will allow to visit famous Parisian museums, palaces and many other places, which for centuries formed the history of modern Europe.
Tours can take place in several formats. For a personal tour with Russian-speaking guide will help get optimum plan excursions, exactly meets the requirements and customer needs. Group Russian-speaking tour - a great way to save money, make new acquaintances and to share with fellow travelers impressions of what he saw.
With the possible help of the bus toursas soon as possible to see many of Paris attractions, and walking tour will provide an excellent opportunity to look into the depth of the narrow streets of Paris and visit places inaccessible to cars and hidden from the city noise. For lovers of evening entertainment are always open doors famous cabaret "Moulin Rouge", "Lido", "Crazy Horse" and others.
Children will love the Disneyland Paris -one of the most beautiful in the world. To visit the amusement park will not have to stand in long queues - France-Excursions company delivers the tickets directly at the hotel stay in Paris.
Of course, the interesting places are not limited to FranceParis. The country has a huge number of historical sites, which are part of world cultural heritage. Excursion to the Loire castles (Amboise, Chambord and Shinonso) will help to learn how to live the most influential and the richest people of medieval Europe.
The impression from France would be complete withoutexcursion to Normandy, which includes visits to cities such as Etretat, Honfleur and Deauville Trovil. The region is located in the north-west of France, had a global impact on the development of the state. In addition, it is in Normandy June 6, 1944 landing of American, British and Canadian landings opened the famous second front in Europe, Germany definitively deprived the chance of winning.
The list of services on the France-Excursions includetransfer from the Russian-speaking driver from the airport to the hotel. Company Drivers not only deliver tourists to the hotel, but also help with registration and settlement. The agency can help you plan trips based on time travel and schedule of museums, palaces and other objects. Make a request for a trip to France by phone or via e-mail.
Contacts:
+3 (363) 210-10-11
[email protected]
skype: fr.excursions
www.fr-excursions.com
Author: www.fr-excursions.com

Photo