Isle of France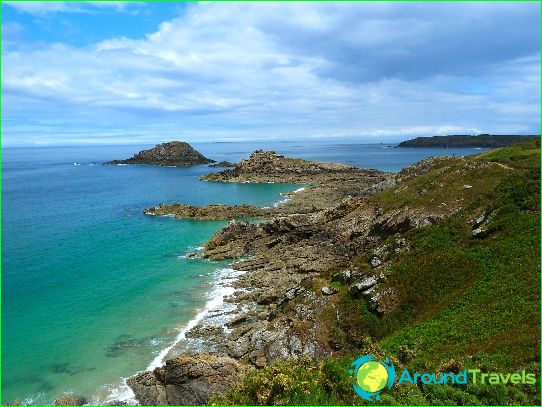 French possessions there in three oceans. This country recognizes their overseas lands the right to choose their own course of development. The islands are located in France in the Indian, Atlantic and Pacific Oceans. In the past century, the French colony were scattered all over the planet. Throughout history, the country has lost some of its overseas territories. Some colonies were able to achieve independence from France and its former possessions are.
Brief description of the island possessions
The most famous island of the country - Corsica. Due to its amazing landscapes, he became famous all over the world. Corsica geographically divided into regions.: Central, West, South, etc. Each region has its own characteristics. The unique French island located in the Indian Ocean. The group included the Mascarene Islands Reunion - France's most populated island. The population there are more than 706,000 people. several parks located on La Réunion. Its ecological zones are unique. On the island there are Volcano Laboratory and Meteorological Center, who are studying the Indian Ocean cyclones.
France belongs to the island of Mayotte, locatedin the southern part of the Comoros archipelago. The island is 374 square meters. km. Mayotte has two central islands and 30 smaller ones. For France, the islands in the Atlantic Ocean belongs to Martinique. This picturesque island located in the Caribbean Sea and is considered the smallest department of the state. In Martinique, the main occupation of the residents is tourism. Next to the Canadian coast, in the north-west Atlantic, it is the archipelago of Saint Pierre and Miquelon. Fishing and tourism services - the main sources of income for the islands. Continental lands of France are Guadeloupe and French Guiana, which also have access to the Atlantic Ocean.
French island in the Pacific Ocean
The most interesting overseas territorylocated in the Pacific Ocean. The south-western region of the ocean is occupied by a large ownership in France - New Caledonia, an area which is equal to 18 575 km. sq. The northern land of the country washed by the waters of the Coral Sea. The territory includes the island of New Caledonia, which is much larger than Corsica, as well as the Loyalty Islands, Bélap Archipelago, Island of Pines and others. New Caledonia separated from Australia 1200 km. Resources Overseas Territory make it very important for the French economy. The archipelago has vast reserves of natural resources. In addition, there is well-developed tourism. The island of New Caledonia is one of the most beautiful places on the planet.
The southern section is the heart of the oceanFrench polynesia. It comprises 118 islands of coral and volcanic origin. The most "backward" Island of France - Wallis and Futuna. They are in the Polynesian Oceania.
Photo