France Provinces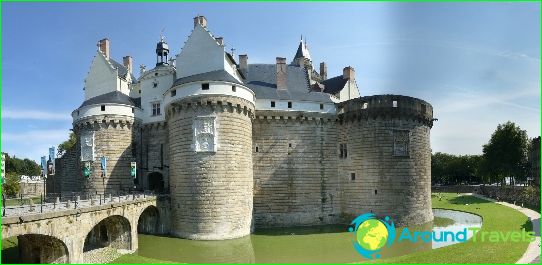 Beautiful European country currentlyIt is divided into departments. France Provinces existed on these lands until 1790, when events demanded revolutionary change. But until now, the names of the provinces remain and are used to refer to natural regions or of certain contemporary French departments.
Second front
This historical province of France gained its fame during the last world war, when it was here that the Allies began to disembark and second front was opened.
Currently, these peaceful area,which are located in the north-western part of France, with great hospitality welcomes guests from near and distant countries. Out to sea Normandy provides a constant flow of tourists, dreaming of water and solar procedures. Huge apple plantation allow generously entertain guests delicious apple cider and calvados. And the most famous cheese with a unique taste, produced here - Camembert.
wine Center
That place, sacred to each of theFrenchman became Aquitaine, which in ancient times was part of the Roman province of Gaul. Here is the capital of wine - Bordeaux and the most fashionable French resort of Biarritz. The first was founded by the Romans, many vineyards are located around the city, contributed to the development of viticulture and wine-making improvement.
Biarritz became a resting place of many of the crownedpersons, their families and the world's richest. Tired of relaxing on a luxury resort tourists go to the nearby town of Bayonne, famous for its amazing medieval architecture. Here you can see how the French Basques live, visit the Cathedral of St. Mary and the local zoo.
On the shore of the ocean
Huge Brittany peninsula, located on thenorth-west of the country - one of the most popular holiday destinations of the French. Due to the proximity to the ocean are surprisingly mild winters and summer is never too hot. In almost every program of travelers in Brittany includes:
a visit to the villa of the famous Frenchman Gerard Depardieu and photograph as a keepsake;
Dance till you drop at night festival in the capital city of Brittany - Rennes;
visit the town of Saint Malo to explore the shadowy world of corsairs.
In addition, the local health center offers services in Brittany Thalassotherapy, it has many treatment rooms, sauna, Turkish bath and a unique pool.
Photos provinces of China