Resorts of France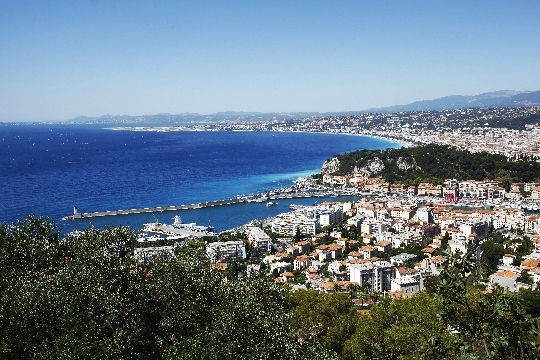 The French Riviera is in every place and atany site - unique, colorful and very pleasant to relax. Local Hotel - comfortable and well-equipped, hit stores rich assortment of the latest fashion novelties, kitchen - diverse and refined. The choice of water activities, excursions, programs, personal care and other amazing-nice things on the right makes this resort area popular with a variety of guests from many countries. On the beach resorts in France are holiday of your dreams by people of different ages and prosperity and the country can rightly be called the Mecca of European tourism.
The coordinates of the Côte d'Azur
Among the recognized European French beaches - special. You love to visit a movie star, and splendid views of the Mediterranean Sea are unique and charming, like an old tape about love:
Nice is called the capital of the Côte d'Azur. Its embankment - a beautiful place to walk in the world, and the beaches are a considerable number of different "take" trophies - Certificates Blue Flag.
In Cannes, the number of movie stars during the film festival roughly equal to the number of trendy shops, and so vacation at this resort in every way France shows the beautiful half of humanity.
In addition to the warm sea St Tropez main celebrity call it pine grove bordering the city. The air is salubrious and invigorating even in the hot July afternoon.
A little Antibes boasts an antiquelarge yacht port and a fairly busy night life - contrasts between modern nightclubs and ancient streets is particularly popular with young people.
Mineral baths of the Old World
Best thermal resort in France, no doubt,the small town of Vichy. The local water for centuries gave the health of many generations of travelers. On the waters of Vichy to spend a couple of weeks, enjoying the beautiful views and caring for themselves in France's finest spas. Cosmetic and medical treatments in a Vichy spend eminent doctors, so all guests are guaranteed the loss of a few years and the extra kilos.
For sports and active
In numbers, this French resort sounds veryis impressive: more than 600 km of ski slopes of the highest level of training, two hundred modern ski lifts and dozens of hotels, which are ready to take the weary traveler and make his stay as comfortable as possible.
Three Valleys - a scandalously famous Courchevel, a popular Saint-Martin, La Tania economical and perfectly prepared for a full sports holiday in Val Thorens.
Photo